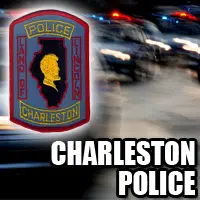 The Charleston Police Department has issued this press release:
At 1900 hrs on October 29th, 2015, officers of the Charleston Police Department responded to a call of shots fired in the 1800 blk of 10th Street. Officers arrived and spoke with witnesses who observed and heard this incident occur. Nobody was reportedly injured in this incident. Charleston Crime Scene Technicians responded and retrieved .380 casings from the scene. This incident is currently under investigation.
Witnesses reported seeing a pedestrian in the area described as a slender figure in a hooded sweatshirt. Witnesses also stated seeing a light colored sedan with tinted windows and loud exhaust, leaving the area.
Anyone who has information is asked to contact the Charleston Police Department at 217-345-8422, or message us through Facebook. Information can also be left by contacting Coles County Crime Stoppers at 866-345-8488, all information is anonymous.
All suspects are considered innocent until proven guilty in court.