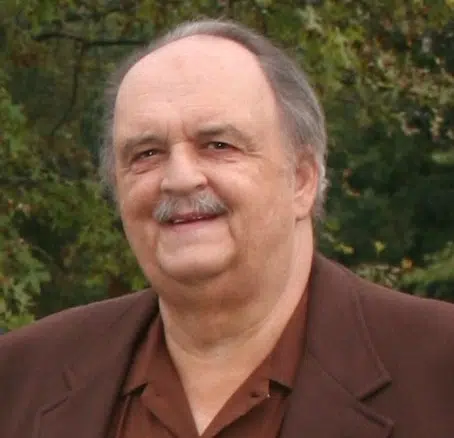 Kenneth Mac Craig, 69, of Janesville, Illinois passed away at 5:35 pm on Sunday, November 29, 2015 at his residence.
Funeral services will be at 10:00 am on Wednesday, December 2, 2015 at the Barkley Funeral Chapel in Toledo, Illinois. Visitation will be from 5:00 pm to 7:00 pm on Tuesday evening at the funeral chapel. Burial will be in the Janesville Cemetery.
Kenny was born on October 19, 1946 in Mattoon, Illinois; the son of Rhodes and Mary (Heath) Craig. He married Suzanne Lynn Kindel on December 21, 1968. She survives. Also surviving are sons Gerald E. (Tania) Craig of Toledo and James R. (Haley) Craig of Charleston; grandchildren Kenny Craig of Toledo, Macey Craig of Toledo, Kaley Brown, Brooke Brown and Destiny Brown, all of Charleston, Brendon (Rena) Ritchie of Norfolk, VA, Austin Kline of Toledo; great grandchildren Michael Fritz, Emeline Ritchie and Harlyn Rader. He was preceded in death by his parents.
Kenny worked at Mid State Foundry in Charleston for 27 years and also worked and retired from Blaw Knox after 10 years.
Memorials may be made to the American Diabetes Association, 1701 North Beauregard Street, Alexandria, VA 22311. Online condolences can be expressed at www.barkleyfuneralchapels.com.