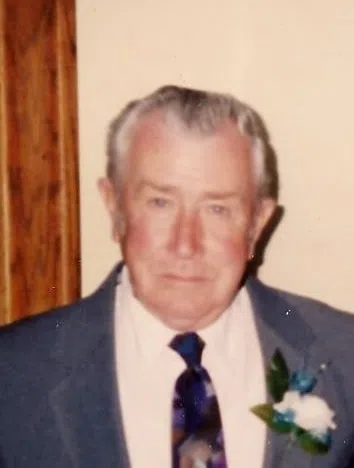 Rex J. Starwalt, 88, of Montrose, Illinois passed away at 12:00 pm on Tuesday, December 22, 2015 at HSHS St. Anthony's Memorial Hospital in Effingham, Illinois.
Funeral services will be at 11:00 am on Saturday, December 26, 2015 at the Barkley Funeral Chapel in Toledo, Illinois. Visitation will be from 10:00 am until service time. Burial will be in the Mullen Cemetery.
Rex was born on May 9, 1927 in Cumberland County, the son of Lona and Jane (Shafer) Starwalt. He married Lucille Burton on October 3, 1959. She preceded him in 2013. Surviving is step son E. Gerard (Patricia) Kinnaman of Charleston, IL; sister Shirley Cox of Woodbury; three grandchildren Angela (Brent) Keller of Rantoul, Marla (Daniel) Tweit of Casey, Stacie (Al) Gollihar of Mattoon; six great grandchildren; four great-great grandchildren. He was preceded in death by his parents, wife, three brothers and three sisters.
Rex attended Jewett Community Church. He worked at Fedders Corp in Effingham for over 40 years. Memorials may be made to the Jewett Community Church. Online condolences may be expressed at www.barkleyfuneralchapels.com.