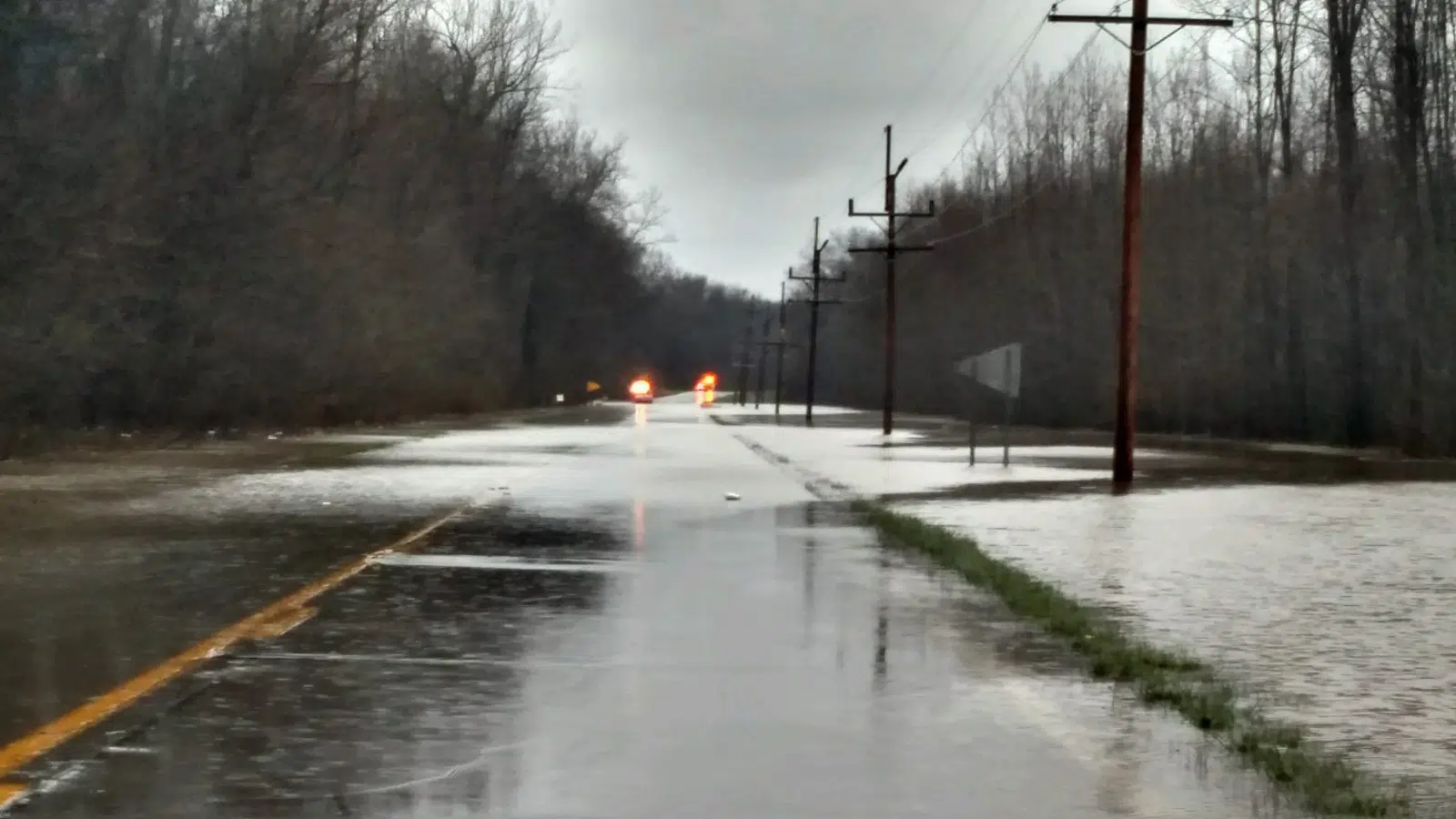 Pictures of the flooding going on around the Area.  This picture is from Route 45 just South of Effingham.
We are still under a flash flood watch until 6 pm tomorrow, also under a flood warning until 3:45 pm tomorrow.
Due to flood waters over the roadway at Illinois Route 45 at Effingham County Road 500 North, road closure to through traffic is in effect for northbound traffic at the junction of Route 45 and U.S. 50. (Flora).
Courtesy Illinois State Police