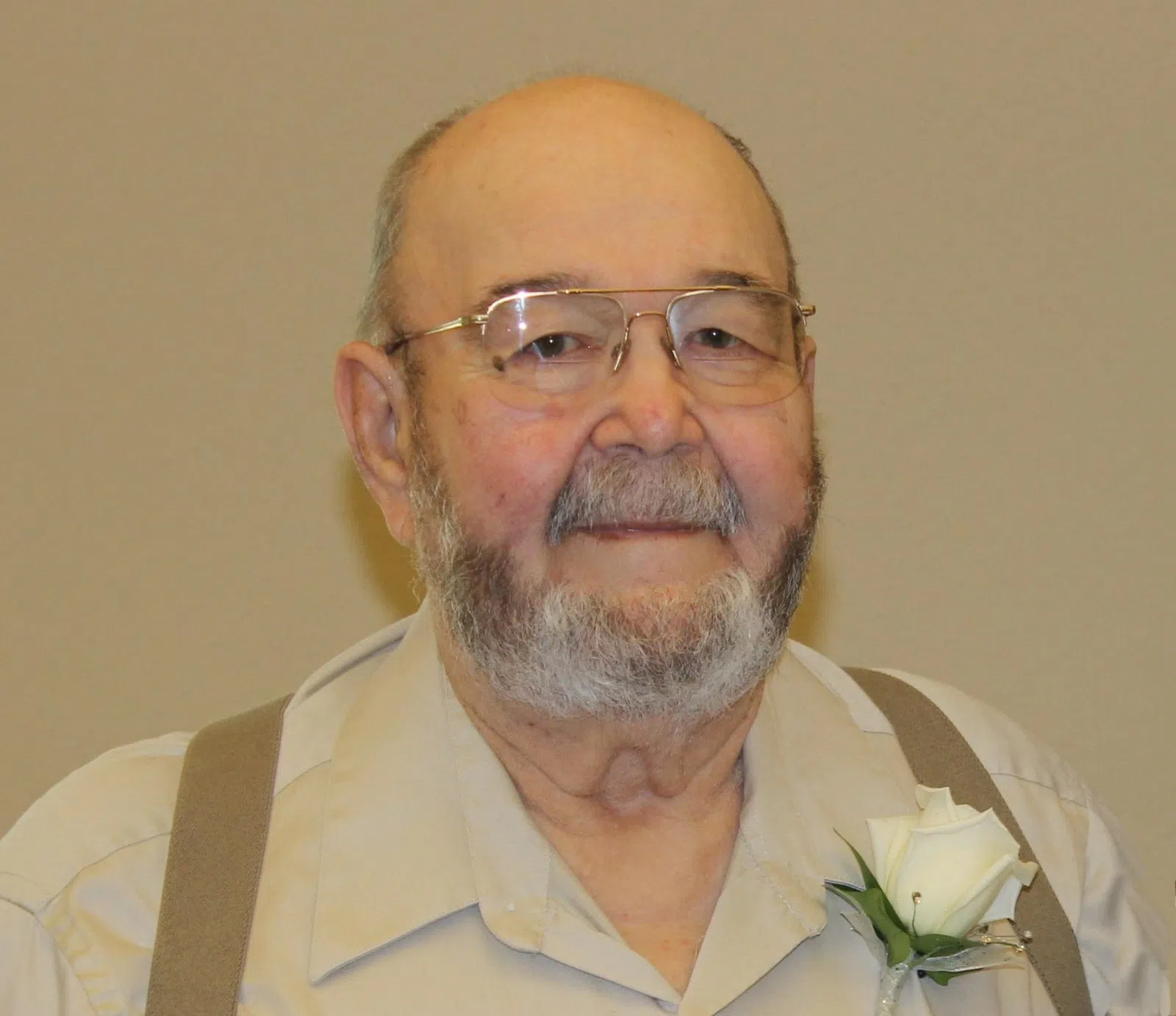 Carl D. Burrell 82, of Neoga, Illinois, formerly of rural Windsor, Illinois, passed away at  12:23  P.M., Friday, December 25, 2015, in the Mattoon Health Care Center in Mattoon, IL. Carl was born October  12, 1933, in Shelby County, Illinois, the son of R. Roy and Martha J. ( Higgins ) Burrell. Carl married Eileen  M. Wittenberg, September  4, 1955, in Strasburg,  Illinois.
He served in the United States Air Force and he was a member of the Grace United Methodist Church of Neoga, a life member of the Strasburg American Legion, Strasburg, IL. Carl was a retired welder and he was employed by Oliver Company for fifteen years, and Young's Radiator Company of Mattoon, for fifteen years. He also farmed the family farm for many years. Carl enjoyed hunting and woodworking and visiting with his friends, Carl never met a stranger.
Carl leaves his wife, Eileen M. Burrell, after sixty years of marriage; one son, Jerry D. Burrell and wife Margaret of Neoga, IL; three daughters, Sharon K. Weber and husband Steven of Strasburg, IL, Barbara A. Stoltz and husband Mark of Charleston, IL and Janie L. Burrell and spouse Rachel Garren of Lebanon, IL; one brother, George Burrell and wife Betty of Houston, TX; five grandchildren, Jennifer Whitaker  and husband Ryan of Neoga, IL, Justin Burrell and wife Katie of Champaign, IL, Natalie Burrell of Neoga, IL, Kelsey Weber and  Zachary Weber both of Windsor, IL; four great grandchildren, Lillian, Aubrey and Aiden Whitaker all of Neoga, IL and Baby boy Burrell on the way. Carl was preceded in death by his parents.
Memorials may be made to the Grace United Methodist Church,  752  Walnut Ave.,  P. O. Box 610, Neoga, Illinois, 62447.
Funeral will be held at 11:00 A. M., Tuesday, December  29, 2015, at Grace United Methodist Church of Neoga, with Rev. James Whitaker officiating. Visitation for family and friends will be from 6:00 P.M. to 8:00 P.M., Monday, December  28, 2015, and one hour on Tuesday, before the services at the Grace United Methodist Church, Neoga, IL. The Swengel-O'Dell Funeral Home of Neoga, is in charge of arrangements. Burial will be in the Neoga Memorial Cemetery, Neoga, IL.
on line condolences may be expressed at swengel-odell.com