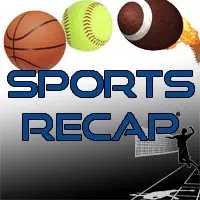 The 14-year-old Ohio Valley baseball regional is coming to Mattoon once again this year. Volunteers are needed to help out with gate admission and concessions. The event runs Thursday, July 27th through Sunday, July 30th at Grimes Field and Mattoon High School. For details on how you can help, contact us at the radio station and we will point you in the right direction.
White Sox starting pitcher Jose Quintana is going from the Southside to the Northside.  The Sox have traded Quintana to the Cubs in exchange for four minor leaguers, including their top two prospects in outfielder Eloy Jimenez and pitcher Dylan Cease.  The Sox also get infielders Bryant Flete and Matt Rose in the deal.
Carmelo Anthony may not be going anywhere after all.  ESPN reports the Knicks are pausing trade talks involving the 10-time All-Star.  ESPN also says the Knicks want to speak with Anthony about staying in New York.  The Knicks have talked with the Rockets and Cavaliers about Anthony, who averaged 22.4 points last season.
The Bulls wrap up their stay in the Las Vegas Summer League against the 76ers this evening.  Chicago suffered an 88-77 loss to the Trail Blazers in the opening round of the league playoffs on Wednesday.
The legend of Tim Tebow is growing.  Tebow's walk-off homer gave the St. Lucie Mets a 5-4 win over Daytona Tortugas last night.  The former Heisman Trophy winner is riding an 11-game hitting streak.  Tebow is also batting .327 with three homers since being promoted to the High-A Florida State League 16 games ago.
The second half of the Major League Baseball season begins this evening.  Every team in the majors returns from the All-Star break and will be back on the diamond.  The Dodgers come out of the break an MLB-best 61-and-29 on the season.
Venus Williams is moving on to the women's final at Wimbledon.  Williams advanced with a 6-4, 6-2 win over Johanna Konta.  The 37-year-old Williams will face Garbine Muguruza, who also posted a straight-set win in the semifinals.
Fantasy sports betting sites FanDuel and DraftKings are bailing on plans for a merger.  The two companies faced a fight with the U.S. government over the merge because of claims it would've threatened competition.  FanDuel and DraftKings are the two largest fantasy betting sites.
The Junior American Legion baseball post-season begins today. Shelby County faces Piatt County at 4—the winner then faces Eureka. Mattoon and Charleston square off at 5:30 today in Mt. Zion. The Senior Legion Division tournament starts Saturday morning at 9. Those games will be played at Baker Field in Charleston.