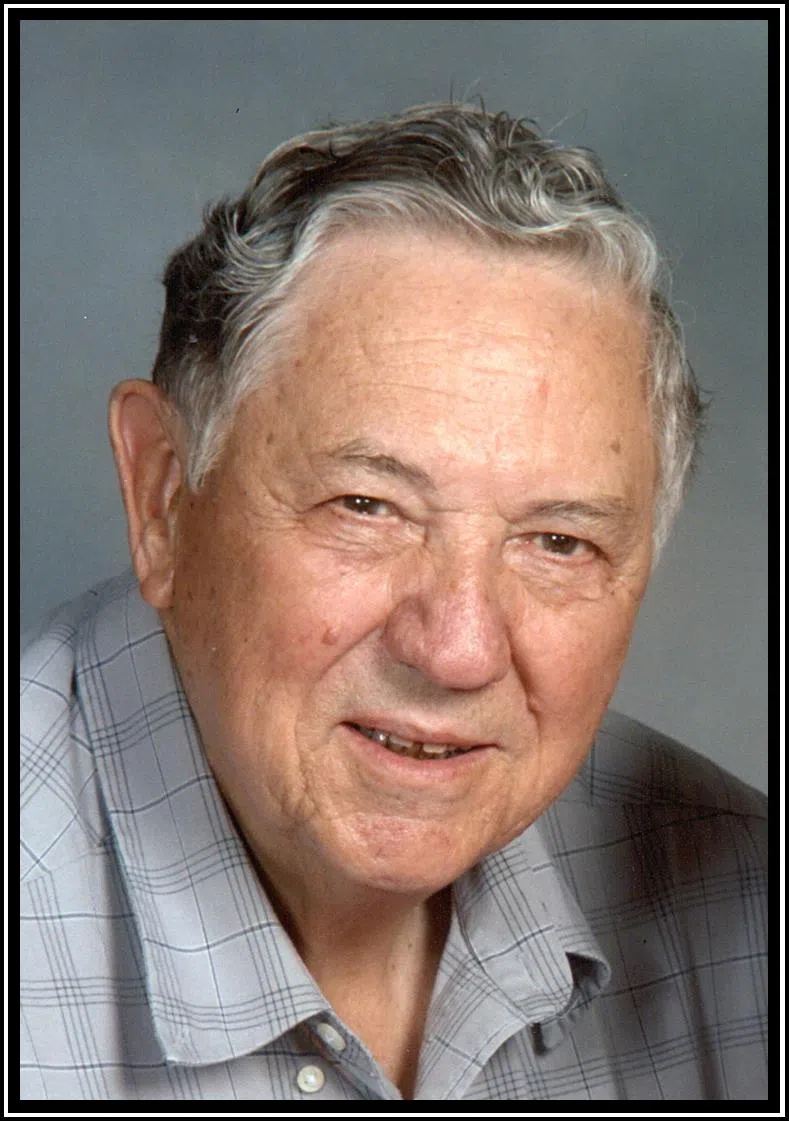 Bobbie Rodell Carson age 90 of Newton passed away Monday, July 17, 2017 at his home surrounded by his family.
Memorial services celebrating Bobbie's life will be held at 11:00 a.m., Thursday, July 20, 2017 at the Central Christian Church, Newton with Rev. Mike Knepper officiating.  Masonic Rites will be conducted by the Newton Masonic Lodge No. 216 A.F. & A. M.  Visitation will be held from 10:00 a.m. until the time of service Thursday in the church.
Bobbie was born on April 3, 1927 in Prairieton Township, Christian County, Illinois the son of James and Ailcie (Scoles) Carson.  On December 12, 1969, Bobbie married Betty Geraline Rife.  She survives.  During WWII, Bobbie served his country in the Army Air Corp.  Following his time in service, Bobbie was a Civilian Ammunition Specialist for the Dept. of the Army until his retirement.
Bobbie was a member of the Central Christian Church.  His fraternal memberships include the Newton Masonic Lodge No. 216 A. F. & A. M. where he was a fifty-seven year member, Royal Arch Masons, Tuscola, IL, Council, Independence, KS, Knight's Templar, Parson, KS, Shriners International, Pittsburg, KS, Scottish Rite Valley of Danville Consistory, Ghere-Pullen-Reinheimer Post 7862 VFW, Arcola, IL.  In his free time, Bobbie enjoyed fishing and playing Bridge.
Bobbie will be loved and remembered by his wife of forty-seven years, Betty Carson of Newton; sons, Michael Carson of Champaign, Robert (Kathy) Carson of Charleston, Martin (Deb) Carson of Roseville, MN; step-children Rick Chaney of Deer Park, TX; Vicki (Dave) Pribble of Champaign;  grandchildren Sarah Schofield of Mattoon, Terry (Kayce) Chaney of Mont Bellview, TX, Jesse (Ashley) Chaney of Deer Park, TX, Shad (Laura) Huddleston of Mattoon, and Brittney Pribble of Champaign and five great-grandchildren; sisters Lucille Harper of Royal Oak, MI and Norma (Jerry) Wright of Trivoli, IL.
His parents, son Richard Ray Carson, sisters Arlene Lydick, Doris Seward, and Lois Keho preceded him in death.
Memorials gifts may be made to the Central Christian Church or the Newton Masonic Lodge.
Online condolences may be offered at www.crainfuneral.com.