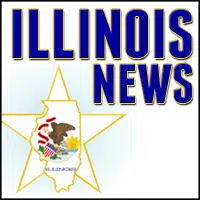 CHICAGO, IL (July 24, 2017) – Determined to get children back to school on time, Governor Bruce Rauner today announced legislators are being called back to Springfield Wednesday for a special session focused on Senate Bill 1, the school funding reform bill.
Public schools throughout Illinois may not open on time unless SB 1 is sent to Governor Rauner. The governor plans to amend SB 1 to remove the Chicago Public Schools' pension bailout that's currently included in the bill, which then would provide more money to children and schools statewide.
Senate Democrats have delayed advancing the bill to the governor's desk, choosing instead to use schoolchildren as political pawns. With time running out before the beginning of the new school year, Governor Rauner insisted lawmakers prioritize Illinois' children.
"Democrats have been holding this bill since May 31. Our families and students cannot wait any longer," Governor Rauner said. "We must act now, which is why I'm calling lawmakers back to Springfield for a special session. Our schools must open on time."
Governor Rauner's amendatory veto will result in higher education funding for nearly every school district in Illinois. A new website launched by Governor Rauner shows how much additional money each school district will receive as a result of the governor's planned action: https://www.illinois.gov/gov/SitePages/SchoolDistrictFunding.aspx
Lieutenant Governor Evelyn Sanguinetti has launched a petition for Illinoisans to voice their desire for the Senate to send SB 1 to the governor's desk and for schools to open on time: https://www.illinois.gov/ltg/pages/sb1petition.aspx.