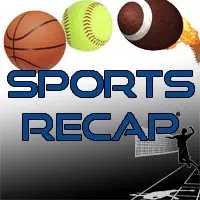 The Mattoon Post 88 Junior Legion team is heading to the state tournament. Mattoon finished as the runner-up in the Division tournament after a 5-3 loss to Danville Gold yesterday. The Post 88 Juniors (18-13) will open the tournament Thursday in Salem.
The Post 88 Senior Legion team ended its season this past Friday. Mattoon made it to the final round of the Division tournament before falling to Danville. The Post 88 Seniors finished the season with a mark of 19-21.
The 14-year-old Ohio Valley baseball Regional is coming to Mattoon this week. Games will be played at Grimes Field and at Mattoon High School. Victory 103.9 will broadcast several games in that tournament. Volunteers are also needed to help with concessions and gate admission. For details, call or text 217-273-4958.
Willson Contreras and Kyle Schwarber both left the yard as the Cubs put down the Cardinals 5-3 to close out a three-game series at Wrigley Field.  Chicago is now tied with the Brewers atop the NL Central after taking two-of-three.  Jose Quintana has won both his starts since getting traded across town.  Wade Davis nailed down his 21st save.
The Royals completed a three-game sweep of the White Sox with a 5-4, walk-off win.  Adam Engel smacked a three-run double for Chicago, which has lost nine in-a-row.  Gregory Infante suffered his first career loss.
American Jordan Spieth is the winner of the 146th Open Championship.  Spieth finished at 12-under par at Royal Birkdale in England to win his third major.  The 23-year-old fired a final round of one-under to beat runner-up Matt Kuchar by three strokes.
LeBron James is staying with the Cavaliers this season.  ESPN reports James will not waive his no-trade clause no matter what happens with the team.  The news comes after Kyrie Irving reportedly requested a trade.
Dodgers ace Clayton Kershaw is expected to go on the disabled list after leaving yesterday's start due to tightness in his back.  Kershaw missed more than two months with back issues last season.  Kershaw is 15-and-2 with a 2.04 ERA this year.
Kasey Kahne took the checkered flag at the Brickyard 400 at Indianapolis Motor Speedway.  Kahne ended a 102-race winless streak with his first victory since August 2014.  Brad Keselowski, Ryan Newman, Joey Logano and Matt Kenseth rounded out the top five.