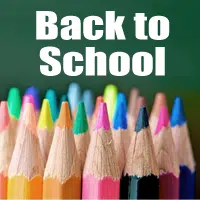 Arthur CUSD #305 has registration on August 5th and 6th this year.
On August 5th from 9 a.m. – 12 p.m. will be senior registration with the juniors following from 1p.m. — 4 p.m. On August 6th from 9 a.m. – 12 p.m. will be sophomore registration and 1 p.m. – 4 p.m. will be all freshmen. Open registration will be from 4 p.m. to 7 p.m. on both days.
The first day for student attendance will be August 19th. For more information about registration or other school events you can call the unit office at (217) 543-2511.