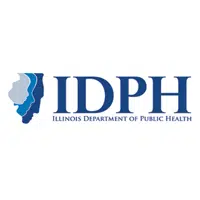 With high temperatures expected over the next couple of days, Illinois Department of Public Health Director Nirav Shah, M.D., J.D. is urging Illinoisans to take preventive actions to avoid heat-related illness like heat exhaustion and heat stroke.
"It's important for people to recognize the signs of heat-related illness and take action to prevent becoming sick.  High heat and humidity can lead to serious health problems," Director Shah said.  "To help your body cope with high temperatures, take steps to stay cool, increase your fluid intake, decrease your activities and wear appropriate clothing."
To help with staying cool, staying hydrated, and staying informed, click here for more information. For cooling center locations, click here.
Normally, the body cools itself by sweating. However, if temperatures and humidity are extremely high, sweating is not effective in maintaining the body's normal temperature.  If the body does not cool properly or does not cool enough, a person may suffer a heat-related illness, which can become serious or even deadly if unattended. Warning signs and symptoms vary.
People most vulnerable for heat-related illness include the elderly, those who work or exercise outdoors, infants and children, the homeless or poor, and people with a chronic medical condition.
The Illinois Department on Aging encourages relatives and friends to make daily visits or calls to senior citizens living alone. When temperatures and humidity are extremely high, seniors and people with chronic health conditions should be monitored for dehydration and other effects of extreme heat. Additionally, seniors should eat lighter meals, take longer and more frequent rests, and drink plenty of fluids.
Never leave anyone, including pets, alone in a closed, parked vehicle. The air temperature inside a car rises rapidly during hot weather and can lead to brain damage or death.
Log onto Ready Illinois' website for more information or scroll toward the bottom for statewide weather information.