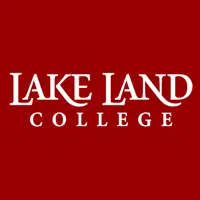 Lake Land College's Center for Business and Industry is hosting a Leadership Series, designed to meet a variety of needs within an organization.  The series will begin on September 10th and run through May 19th of next year.
The series includes the following sessions:
Communicating for Superior Teamwork: September 10
Principles & Qualities of Genuine Leadership: October 8
Communication Excellence: Managing Performance with DiSC: November 5
Providing Constructive Feedback: December 17
Coaching – Developing Others: January 14, 2016
Leading Change at Every Level: February 11, 2016
Resolving Conflict within Your Team: March 10, 2016
Delegating for Shared Success: April 7, 2016
Time Mastery: April 28, 2016
Giving Recognition: May 19, 2016
All sessions will be held at the Workforce Development Center, on Richmond Avenue East in Mattoon, from 8 a.m. – 12 p.m. and taught by Steven Welland from the Strategic Development Institute. The deadline for registration is August 21st, 2015. Courses are limited to 20 students.  For more information, call 217-238-8260.