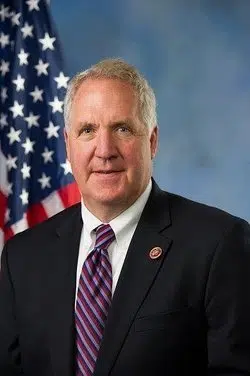 Congressman John Shimkus supported two bills this week that have significant benefits for constituents in central and southern Illinois where coal and agricultural industries are major employers and drivers of economic growth. Here is a video of Shimkus leading the debate.
H.R. 1734, the Improving Coal Combustion Residuals Regulation Act
Coal combustion residuals, or 'coal ash,' is a byproduct of burning coal for electricity generation and is commonly stored in ponds near power plants. When recycled, coal ash helps keep utility costs low and provides for low-cost durable construction materials like concrete, wallboard and roofing shingles.
"Coal ash is not hazardous," said Shimkus during debate on the bill. "All you have to do is talk to any of the thousands of coal ash recyclers across the country and they will tell you that not only is coal ash not hazardous, it is an essential component in their products."
Last year the Environmental Protection Agency (EPA) finalized a rule to regulate coal ash. The EPA rule sets reasonable safety standards to protect human health and the environment, but leaves enforcement of the rule up to costly litigation and subject to inconsistent interpretations by federal courts. It also leaves open the door to future classification of coal ash as 'hazardous waste.' Such a designation would severely limit the beneficial reuse of the recyclable material.
"H.R. 1734 shares the same goal as EPA's rule: to improve protections for health and the environment," said Shimkus. "But this bill goes a step further than EPA and breathes real-life enforcement authority into the standards. By putting states in charge of implementation, we can achieve the protections we all want and give job-creators the certainty they desperately need."
Estimates project the House-passed legislation would protect approximately 316,000 jobs.
A fact sheet on the H.R. 1734 can be found HERE.
H.R. 1599, the Safe and Accurate Food Labeling Act
Emotionally-driven concerns over genetically modified organisms (GMOs) have led to a growing patchwork of state imposed food labeling laws. While well-intentioned, these labeling requirements are based on inconsistent standards and create more confusion and cost than consumer confidence.
"No credible scientific evidence has shown bioengineering to be anything but safe," said Shimkus. "Mandatory labeling laws would further undermine public confidence in the safety of GMOs by wrongfully suggesting that non-GMO foods are somehow safer or healthier."
To stem the tide of costly and misleading state labeling laws, H.R. 1599 would permit anyone who wants to label their products as having been produced or developed without the use of genetic engineering to do so through a voluntary USDA-accredited certification process mirroring the USDA's successful National Organic Program.
"Most of the food we consume every day contains genetically engineered ingredients," said Shimkus. "Non-GMO foods are the exception and our approach to labeling should reflect that reality."
H.R. 1599 maintains FDA's longstanding role in regulating food and food labels, including those from genetically engineered crops. Under the bill, a new genetically engineered crop cannot be sold for use in food until FDA has no further questions about its safety.
More information on H.R. 1599 is available HERE.