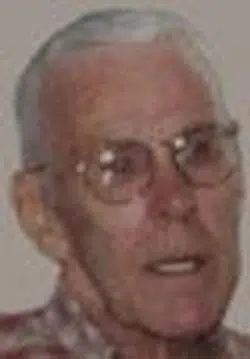 Robert Harry Worshek, age 74 of Charleston, passed away on Tuesday, June 23, 2015 in the comfort of his home. A Memorial Mass will be held at 10:00 a.m. on Saturday, June 27, 2015 at St. Charles Borromeo Catholic Church located at 921 Madison Avenue in Charleston with Father John Titus presiding and Deacon Jim Rupp assisting. There will be no public visitation. Inurnment, with Military Rites conducted by the Charleston VFW Paul McVey Post 1592, will follow in Roselawn Cemetery, Charleston. It is requested that thoughtful donations in his honor be made to St. Charles Borromeo Catholic Church. Gifts may be left on the memorial table at the Mass or mailed to Adams Funeral Chapel, 2330 Shawnee Drive, Charleston, IL 61920.
Robert was born December 18, 1940 in Minneapolis, MN, a son of the late Harry and Bernice (Coulombe) Worshek. He married Elaine Stoffel on October 30, 1965 in Hastings, MN and they have shared 49 years of marriage and friendship.
In addition to Elaine, he is survived by their daughters, Lisa Rankin of Charleston and Lynn O'Dell of Melvin, IL; 4 grandchildren, Richard Torres, Jr. of Austin, TX, Michelle Torres of Las Vegas, NV, and Alexa and Ashton O'Dell, both of Melvin; a brother, Gerald (Kathy) Worshek of MN and a sister, Mary (Mike) Monihan of CA.
Bob faithfully and honorably served his country with the U.S. Air Force during the onset of the Vietnam War. He attained a Bachelor's Degree from the University of Minnesota and was fluent in Chinese and could speak some Japanese. This was extremely helpful as he traveled the world, including Asia, in his career as a sales representative for various heavy equipment companies. He worked for the Blaw-Knox Corporation locally.
Bob was a member of the St. Charles Borromeo Catholic Church family. He enjoyed History often gleaning information from the History Channel, keeping up on current events through reading the daily newspaper, and working crossword puzzles. He was a good provider for his family whom he dearly loved, and they will treasure their memories of this wonderful husband, father and grandfather.