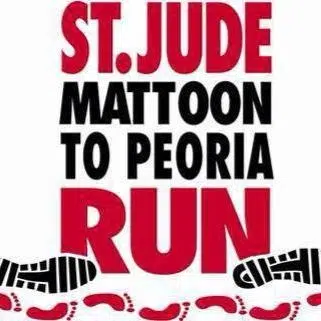 When I picked up the sport of running in late 2001, it was simply to get back into shape. It helped me lose 48 pounds. It helped my energy level. It helped my confidence. It helped my overall well-being. See all of those "it helped me or my" in there? Let's fast-forward to present day. Running still helps me on a daily basis. But it has become so much more than just a hobby. It is much larger than that now.
Running has become a way to help kids and families struggling with sickness. I became a member of the Mattoon-to-Peoria St. Jude Run team. We run for such a greater purpose with this event. At St. Jude, their research is not only helping the kids and families there right now, but they also share information with hospitals around the world with the hope of ending childhood cancer forever. Donations to St. Jude are supremely important and this run is a major fundraiser. Mattoon has experienced a running boom in the last five years. Why? I would say mostly because of my good-hearted teammates who want to help St. Jude. It has become a huge event and we encourage you to find a team member and make a donation. We leave Mattoon on Friday, July 31st at 8am.
Running…it can help save your health and maybe even your life. If you use it correctly, it could save kids too. Find something you enjoy, and put it to good use.