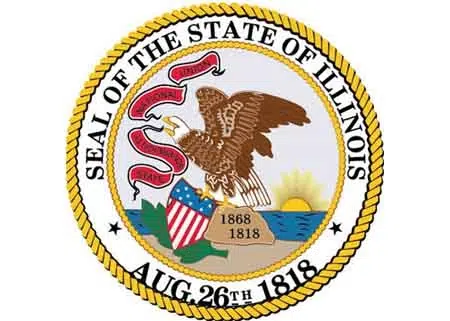 As Illinois legislators head back to Springfield, tomorrow will mark House members' last chance to stop a pay raise worth more than $1,350 before they get paid Friday, July 31.
House Bill 4225 would stop the pay raises, but Speaker Madigan and the legislators he controls refuse to vote on it.
According to some background added by the Associated Press, House Speaker Michael Madigan won't answer questions about it. After years of well-intended, politically popular votes to reject raises, Chicago Senate President John Cullerton now says it would violate the Illinois Constitution not to take the pay.
When asked later to reconcile repeated votes to reject increases — including in 2014, after the court ruling — Cullerton spokeswoman Rikeesha Phelon released a statement reiterating the constitutional proscription.
That hasn't stopped Republicans from trying to nix the money. Democrats refuse to call a vote on the GOP legislation.
The General Assembly has previously voted to reject legislator COLAs in FY10, FY11, FY12, FY13, FY14 and FY15. (Compensation Review Act – 25 ILCS 120/5.6-6.2)
More background from The Dispatch and The Rock Island Argus stated, 
"Jeers to the entrenched interests in Springfield who do not believe they must answer to the public regarding inconvenient truths of how Illinois government does business.
The latest example came courtesy of our state's once camera-shy House Speaker Michael Madigan during another of his dueling press conferences with Gov. Bruce Rauner over the rookie governor's Turnaround Agenda andIllinois' failure to pass a budget. The tone of that fight was set long ago: Both sides reportedly meet in private, civil sessions that bring no progress, then spew invective in public.
The latest came when the GOP governor criticized the House leader for taking a $1,300 pay hike. The 2 percent hike for he and other lawmakers is automatic, unless the General Assembly votes to reject it. Though Republican lawmakers tried to stop it, it was never called for a vote.
When the speaker was asked about it at last week's press conference, he had this to say.
'Well, they promote a lot of things. But I've spoken to the question, I don't plan to speak to it any further.'
We must have missed that. That reporter must have, too. But when she tried to find out more, a clearly irritated Mr. Madigan said, 'I said, I don't plan to speak to it any further. Thank you very much.'
That's one way for the most powerful man inIllinoisto deal with what he dismisses as another 'diversion.' Of course, often saying nothing also speaks volumes."