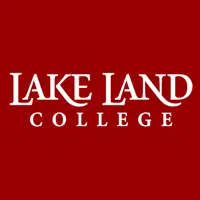 There is a great opportunity available for students attendingLakeLandCollegefor the 2015-2016 school year. Meet new friends, gain leadership skills, build your résumé and earn a scholarship by becoming a Lake Land College Student Ambassador!
Student Ambassador applications are now being accepted for the upcoming school year. As an Ambassador,students are selected to serve as official college representatives at events such as college fairs and high school visits. In addition, Ambassadors conduct campus tours and assist with special functions sponsored by the college.
"Being a Student Ambassador is a challenging job, but it is a prestigious organization to join," said Lisa Shelton, director of new student admissions. "Our Ambassadors gain invaluable leadership skills and have a lot of fun at the same time."
As a Student Ambassador, each student will receive official Lake Land College Student Ambassador apparel and get to take part in specific trainings and special activities, exclusively for the team members. Ambassadors who complete requirements will receive a $500 scholarship fromLakeLandCollegefor their year of service.
Requirements include: participating in training sessions; attending regularly scheduled weekly meetings; serving as an official representative of Lake Land College at career fairs, high school visits and other events that involve student recruitment; conducting campus tours; assisting with student registration during the fall and spring semesters; participating in telephone and letter writing campaigns; and completing at least 10 credits of activities each semester.
Eligibility to become a Student Ambassador requires that students must be enrolled on campus at least half-time for both the fall and spring semesters during the year of application and applicants must have a Lake Land College cumulative GPA of at least 2.50 as calculated by the college.
Applications must be received on Aug. 28 and personal interviews will be conducted Sept. 1-3. Application materials are available here. You may request a printed copy of the application or for other inquiries, contact Shelton at 217-234-5254 or by email here.