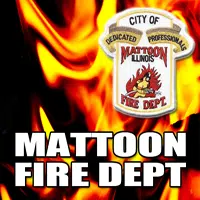 We now know more about a New Years Eve. fire that destroyed a hundred-year-old building in Mattoon. The Journal-Gazette & Times-Courier reports that Standerfer Construction's main warehouse was destroyed during the Thursday night fire.
MattoonFire Chief Tony Nichols says his department was called to the building just before 8:00. Nichols also says all available firefighters were called in to assist. He says the fire appears to have began near garage doors at the northwest corner of the warehouse, which is located at 1901 Wabash Ave.
Standerfer Construction owner Bill Standerfer, says the warehouse contained most of his businesses' tools and business equipment, including two trucks. He's thankful no one was hurt during the incident, fire officials will be working to determined the cause of the fire.
We will bring you more details as we learn them.