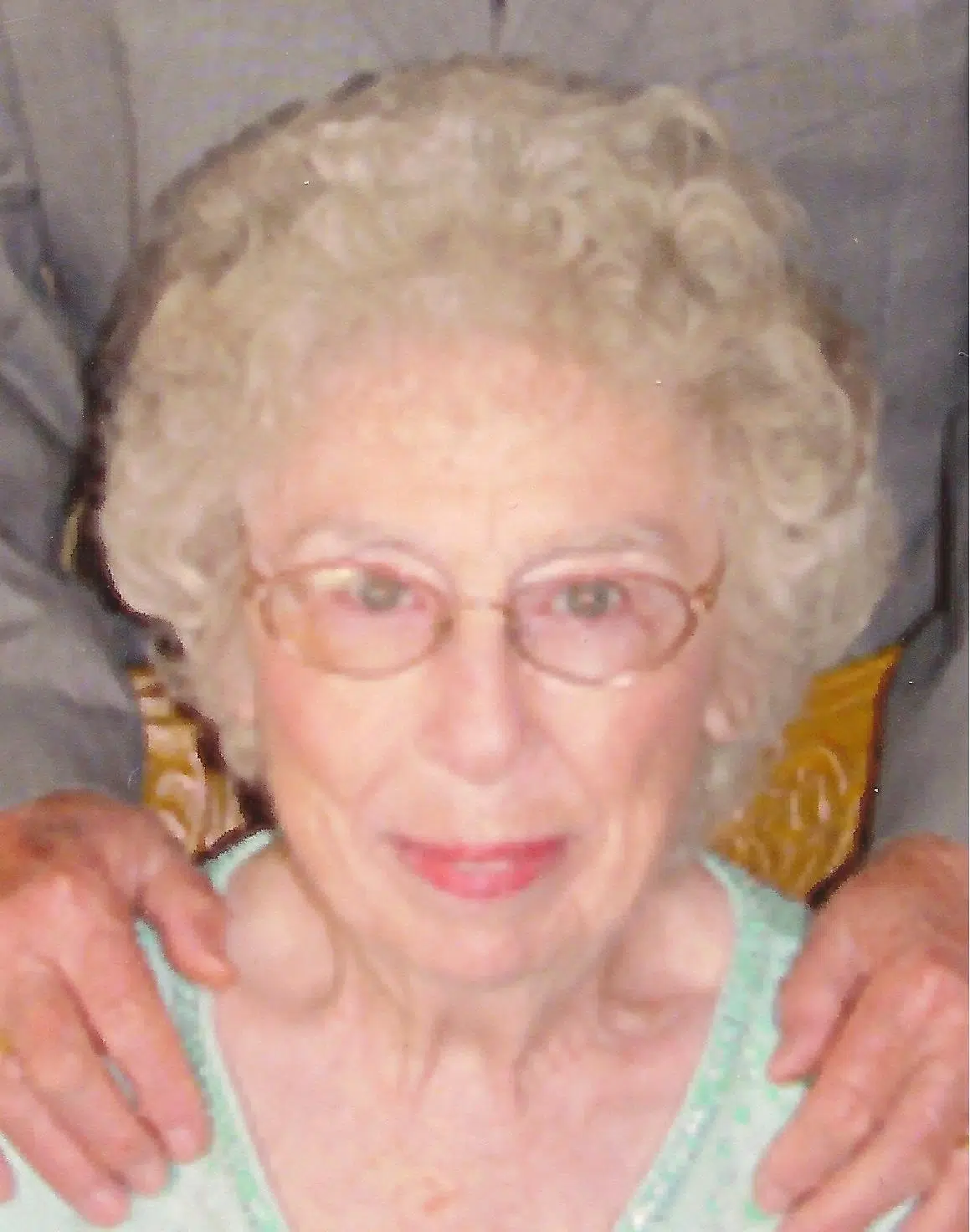 Doris Dean (Price) Phillips, of Newton, Illinois passed away at 4:30 a.m., Saturday, January 2, 2016 at Cumberland Rehab and Health Care Center in Greenup, IL.
A visitation to celebrate the life and memory of Doris, will be held at Newton Christian Church on Tuesday, January 5, 2016 from 5:00 to 7:00 pm.   Funeral services will be held at Newton Christian Church on Wednesday, January 6, 2016, at 10:00 am.  There will be an hour visitation prior to the funeral.  Burial will be at the Westlawn Memorial Park Cemetery in Newton, Illinois.  In loving memory of Doris, memorials may be made to the Cumberland Rehab and Health Care Auxiliary in Greenup, IL or to St. Jude Children's Research Hospital, Memphis, Tennessee.  Barkley Funeral Chapel, in Greenup, Illinois, is in charge of the arrangements and services.                             .
Doris was born on December 19, 1929 in Jasper County, Illinois.  She was the daughter of Zenas and Nellie (Kerner) Price and was one of six children.  She married her husband of 67 years, Harry Dale Phillips, on June 6, 1948 in Newton, Illinois; he preceded her in death June 6, 2015.
Doris graduated from Newton Community High School in the Class of 1947.  Right after high school, she worked at the telephone company in Newton for four years.  In 1948, she married Harry Dale.  She was a homemaker and ran a daycare out of her home for many years.  Doris worked by Harry Dale's side on the farm and in the fields.   She also supported Harry Dale as he was an owner, trainer, and jockey of thoroughbred horses.  Doris was a seamstress for 50 years and did alterations for several people and businesses around the area.  She enjoyed making clothes for her children and grandchildren.  Doris loved the Lord and her family.  She was a member of the Newton Christian Church and Women's Fellowship.  She and Harry Dale actively supported various missionaries throughout the years as well as attended mission trips in Arizona and in Haiti in the late 1970s and early 1980s.  Doris treasured the time that she spent with her children, grandchildren, and great grandchildren.  She had a strong desire for her family members to have a relationship with the Lord and led by example through her faith and discipleship.
Doris is survived by her three daughters, Diane (Karrol) Weddell of Yale, Illinois, Joyce Bogard of Newton, Illinois, and Gail Worcester of Lake Havasu City, Arizona.  She is also survived by her grandchildren, Lisa (Tony) McMorris, David (Cathy) Weddell, Emily (Doug) Carroll, Jon Wesley Bogard, Rebecca Bogard, and Tracy Worcester; great-grandchildren, Anna and Brock McMorris, McKayla and Elizabeth Weddell, Taylor Carroll, and Devin and Carman Worcester and several nieces and nephews.
Doris was preceded in death by her parents, sister Ethlelmaye Bergbower, brothers Glenn Price, Leon Price, Charles Price, Roe Price,  son-in-law, Jim Worcester, and grandson Phillip Worcester.
The obituary can be viewed and condolences can be left at www.barkleyfuneralchapels.com.