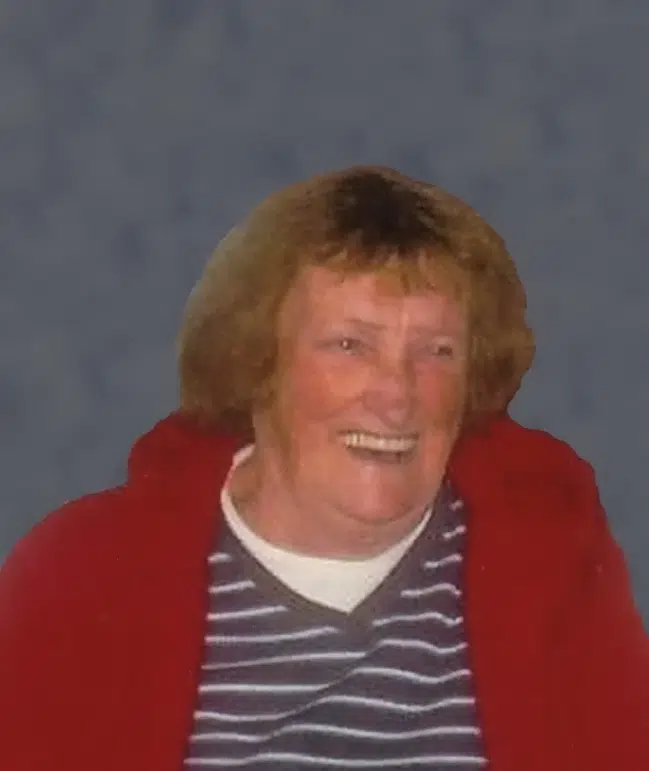 Betty Jane Ethington 89, of Trilla, Illinois passed away at 1:18 P.M., Tuesday, January  5, 2016, in her home with her family by her side. Betty was born November  10, 1926, in Trilla, Illinois, the daughter of Walter ane Myrtle (Beals) Redfern.
She was a homemaker, housewife and she enjoyed taking care of her husband and others, before taking care of herself. Betty  also enjoyed visiting with her friends and neighbors. Betty married Charles "Tom" Ethington, May 18, 1946, in Trilla, Illinois.  She leaves her husband,  Charles " Tom" Ethington of Trilla, IL; five sons, Gary Ethington and wife Sandy of Morriston, FL, Charlie Ethington of Lerna, IL, Tommy Ethington and wife Marsha of Phoenix, AZ, Rick Ethington and wife Julie, Barry Ethington all of Trilla, IL: four daughters, Etta Walsh 0f Oakland, IL, Brenda Himes and husband Larry of Trilla, IL, Cindy Smith of rural Neoga, IL and Janie Hildebrand and husband Bob of Mattoon, IL; twenty-three grandchildren, fifty-seven great grandchildren and six great great grandchildren. Mrs. Ethington was preceded in death by her parents; one brother, Rodney Redfern; three sisters, Marie Morgan, Irene Duniphan and Eleanor Thompson; three son-in-laws, Bill Walsh, John Heiman and Elmer Smith; one daughter-in-laws, Beverly Ethington; one grandson, Charles William, Jr., one great granddaughter, Daisy Ann.
Graveside services will be held at 10:00 A.M., Saturday, January  9, 2016, in the Beals Cemetery in Trilla, IL, with Pastor Gary Ethington, Jr officiating. There will be no visitation.
The Swengel-O'Dell Funeral Home of Neoga, IL, is in charge of arrangements,  on line condolences may be expressed at swengel-odell.com