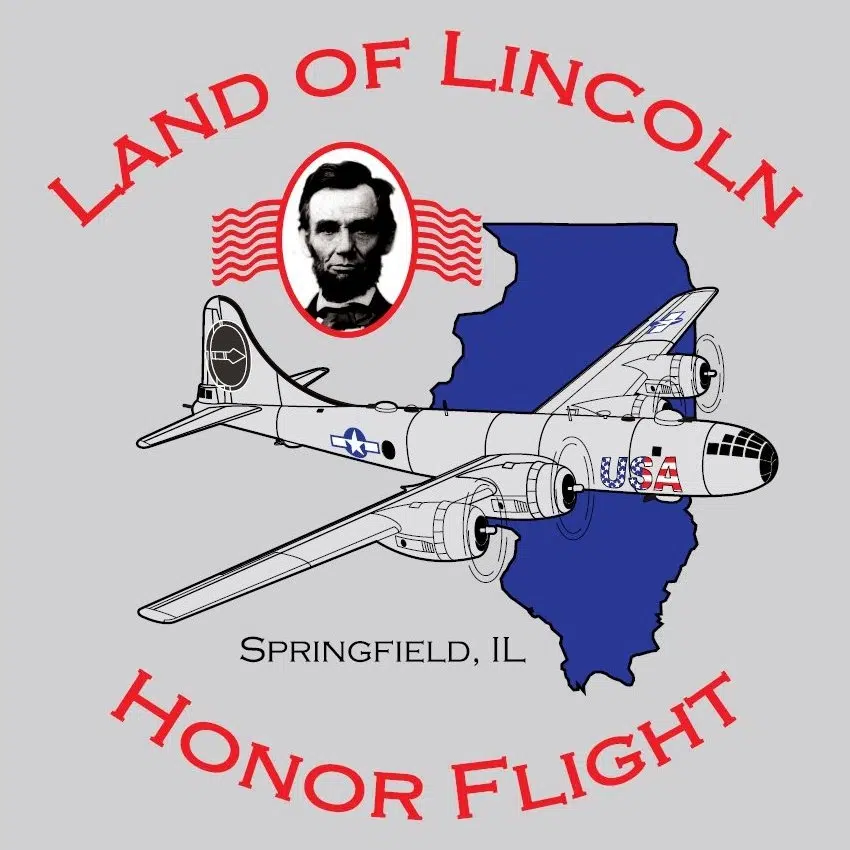 Land of Lincoln Honor Flight (LLHF) of Springfield, Illinois, will hold their annual meeting on Saturday, January 16th, at Lakeside Christian Church's hall, located at 225 Toronto Road (I-55 Exit 100 West) in Springfield IL to discuss the past and upcoming flight years. Beginning at 1:00 PM, this meeting is open to the public, including veterans, guardian escorts, volunteers and supporters of LLHF. A review of the previous season's six flights, financials and statistics will be presented, as well as announcements of changes, events, training and more. Updates on the current Waiting List and scheduled flights for 2016 will also be given.  A short video summary will also be shown and a raffle, door prizes and light refreshments will be provided.
Veteran applications continue to be accepted and LLHF is asking all to help sign up eligible veterans that have not had their Honor Flight, especially our more elderly ones. Veterans are offered a flight in the order their application is received, with priority given in the following sequence:  World War II ~ a person enlisted by 12/31/1946; Korean War Era ~ 01/01/1947 to 12/31/1957; then, Vietnam War Era ~ 01/01/1958 to 05/07/1975.
Land of Lincoln Honor Flight is a 501(c)3 non-profit, receiving no federal, state or county funding. It is able to fly Veterans on their Honor Flight through the generous donations, sponsorships, fund raising and efforts of many individuals, businesses and organizations. For more information on the Honor Flight mission, to obtain a Veteran or Guardian application, arrange a speaker to your organization, or make a donation to LLHF, please visit the official web site at LandofLincolnHonorFlight.org or contact John Dust, marketing/media volunteer, at HonorFlightGuy@aol.com or cell 309-339-0227.