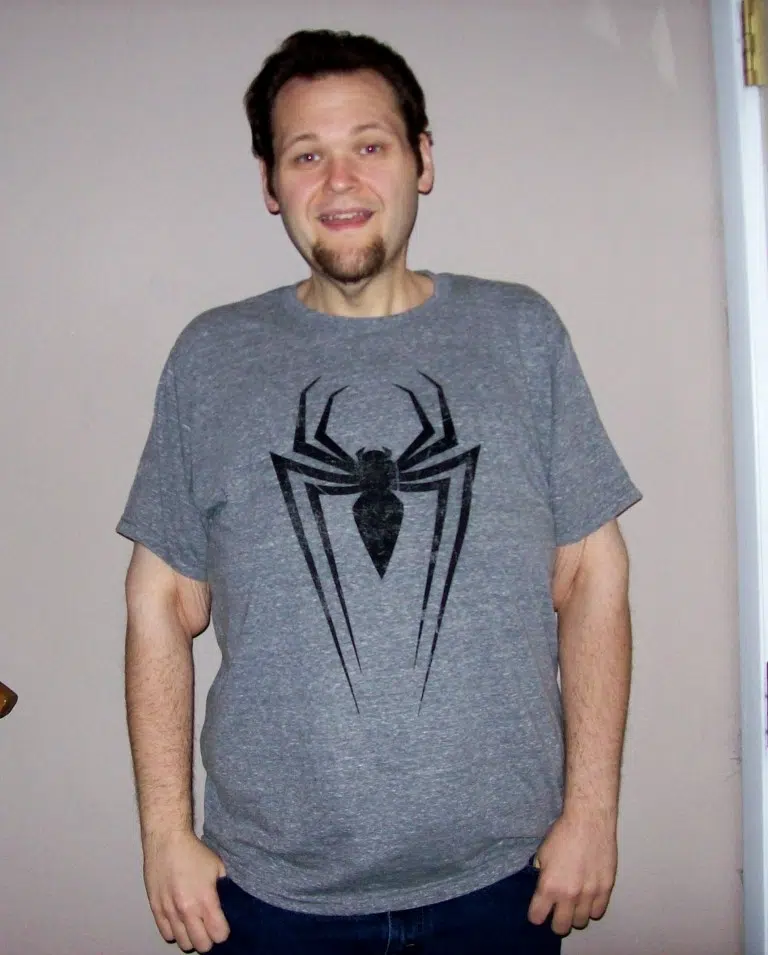 Welcome to 2016, ladies and gentlemen! Now begins another two months of writing the wrong year on checks and paperwork until we can train ourselves to start putting a '16 instead of a '15. Or at least, that's what happens to me every year.
The number one New Year's resolution for the vast majority of people is a resolution to lose weight in the new year. I suppose you could say that is what I did at the beginning of 2015, as it was in January of last year that I began working with Sarah Bush and the HMR diet program. However, I don't think you can really call it sticking to a New Year's resolution when you start off the first four weeks of the year completely doing the opposite, lol. Back a year ago, I knew I was going to be starting on the HMR program at the end of January, so I spent the majority of that month just sort of eating anything and everything I wanted, because I knew I wouldn't be able to do so again for quite a while.
But, whether you want to call it a resolution or just a decision I made for myself that happened to coincide with the beginning of the year, once I actually did start on the diet, I stuck to it 100 percent and that has lasted now almost an entire year. And that is what really counts. Not necessarily when you start it, but how you maintain it once you've made the commitment to start it. So even though most people's weight-loss New Year's resolutions tend to fail, that shouldn't discourage anyone because there is no set date on getting healthier and losing weight. You don't have to set the start of a new calendar as the date you begin in earnest to work on bettering yourself. And you don't have to feel like if you started off January trying to diet, but then fell off the diet-wagon two weeks later, that you are scrapped for the entire year on losing weight. If you want to shed some pounds, you don't need a New Year to do it.
As for how things are going for me, I've been working on doing less cardio workouts and more strength-training workouts. It really slows down your week-to-week weight loss, since you aren't just burning fat, but building muscle. And as the saying goes, muscle weighs more than fat. So I've actually gained a couple of pounds for the past two weeks. But this week, I hit the gym pretty hard all week and managed to get my weight loss going again. I shed another six pounds this week! That brings my weight loss total to 262 pounds in less than a year!
Another thing that I'm a bit excited about that I thought I would share is that I've now signed up to do my first ever 10K run in April. My sister invited me to run it with her this year and I thought this is absolutely the perfect time to get into doing runs like that. I know it's still four months off, but I can use that time to build up my stamina for running. I mean, four months ago, I couldn't hardly run at all. I was still to heavy and the strain it would put on my legs and knees was too painful. I was sticking to the elliptical and biking machines back then. But this last week, after signing up, I practiced on the treadmill to see how long I could run for and twice in the last few days, I managed to run the 6.2 miles that equates to a 10K all without stopping. So I know I can do it, now it's just all about getting faster and getting better stamina to keep a good pace without having to take walking breaks.
Alright, that about does it for this week. Stay positive, even if your New Year's resolutions falter. Everyone falters. Not everyone has the strength to try again. Always strive to be the person who has that strength.
–Tim