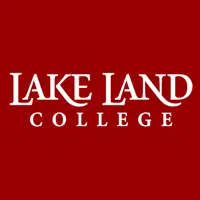 Prospective Lake Land College students and parents are invited to learn more about the college at one of three upcoming open houses. Laker Visit Days are scheduled for Feb. 12, April 1, and June 16.
Beginning at 9 a.m. and running until noon, Laker Visit Day provides an opportunity for students to tour campus, sit in on a current class, meet current students and talk with faculty. Parents and guardians are welcome to attend and learn more about the college during a parent session.
Representatives from Admissions, Financial Aid, Counseling, Career Services and Student Life will provide information and answer questions. The event includes campus tours and informational sessions by current Lake Land College Student Ambassadors and college staff. Participants will also meet with faculty members in their academic area of interest to learn more about more than 150 majors at Lake Land.
"Laker Visit Day is a great way for prospective students and parents to talk to faculty and staff about academic options and majors, to talk to current students about student life and to learn about financial aid options and opportunities," Aubrey Crozier, admissions representative, said.
Guests should be prepared to walk the beautiful campus. In case of inclement weather on the day of the event, please check the college's homepage for closures at lakelandcollege.edu.
For more information, or to reserve a space for Laker Visit Day, register online at lakelandcollege.edu/visit or call 217-234-5254.