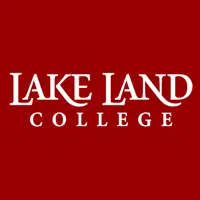 Lake Land College Foundation scholarship applications for the 2016-2017 academic year are due Feb. 1.
Students graduating from high school, adults who are enrolling at Lake Land College and current students are encouraged to apply.  Those students who received a Lake Land College Foundation Scholarship for the 2015-2016 school year and wish to be considered for a 2016-2017 award must reapply.
Scholarship applications are available on the Lake Land College website. Go to lakelandcollege.edu and look for the "Cost and Financial Aid" menu. Then select "Scholarships."
To be considered for scholarship awards, completed applications must be received by the Lake Land College Foundation office no later 5 p.m. on Feb. 1.  Applicants will be considered for all Foundation scholarships for which they qualify. Applications will not be accepted after this deadline.
The foundation has awarded 389 scholarships totaling more than $323,629 in the past year to Lake Land College students. Since 1992, the foundation has awarded more than $5 million to deserving students attending Lake Land College.
For additional information, contact the foundation office at Lake Land College at 217-234-5445 or aarena@lakeland.cc.il.us.