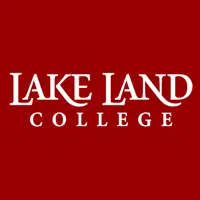 Lake Land College's regional FAFSA Completion Nights can help you get started right away on the 2016-2017 Free Application for Federal Student Aid (FAFSA).
"It is critical to have students apply for financial aid early each and every year," said Danielle Downs, advisor for Lake Land College financial aid and veteran services. "Once state and federal funding runs out, it is gone. By getting a head start on the application process, students can get priority funding and make better decisions on how to plan for their education."
Participants of the FAFSA Completion Night need to bring the following:
A copy of the student's and parent's 2015 federal tax return and all W-2s (if filing). If 2015 tax information is unavailable, tax information can be estimated using W-2s or 2014 tax returns;
2015 asset and investment information for the student and parent;
A Federal Student Aid FSA ID for the student and one parent that should be applied for ahead of time at www.fsaid.ed.gov;
A printed copy of the 2016-2017 FAFSA worksheet that is available at www.fafsa.gov.
Students are encouraged to fill out the printed 2016-2017 FAFSA worksheet as much as possible before the meeting. All students and parents are encouraged to attend.  Help is not limited to Lake Land College students.
The list of FAFSA Completion Nights held at Lake Land College facilities is as follows:
Wednesday, Jan. 20 at the Kluthe Center for Higher Education and Technology, 1204 Network Centre Blvd., Effingham, from 6-8 p.m.
Tuesday, January 26 at the Eastern Region Center, 224 S. Sixth St., Marshall, from 6-8 p.m.
Thursday, Feb. 4 at Lake Land College, 5001 Lake Land Blvd., Mattoon, from 5-7 p.m. in Webb Hall 109
Tuesday, Feb. 9 at the Western Region Center, 600 E. First St., Pana, from 6-8 p.m.
For more information, contact the Lake Land College Financial Aid office at 217-234-5231 or visit www.lakelandcollege.edu/ss/fa/fafsacompletion.cfm.