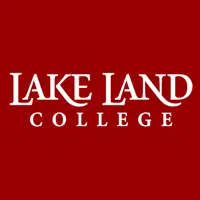 "All the boys and girls" will sing "Joy to the World" when the Lake Land College Community Choir meets to prepare for its spring concert, which will feature that song with its famous bullfrog, and other hits from the super seventies.
Preparation for the spring season begins on Tuesday, Jan. 26.  Rehearsals are held on Tuesday nights in the Lake Land College Theater in the Luther Student Center from 7-9:30 p.m.  All singers age 18 and older are welcome to participate, and no audition is required.  The choir includes college students as well as area residents, forming a group of approximately 50 mixed voices.
Choir members may earn one hour of college credit for singing in the choir. Interested singers can complete a registration form at the first rehearsal, or register online.
Registration for college credit is not required, however, and participation in the choir is free for those who do not register.
Selections for the spring season feature a medley from the Broadway musical Oliver!, a group of songs by ASCAP award-winning choral composer and arranger Greg Gilpin, and a celebration of St. Patrick's Day with "The Rocky Road to Dublin," "Molly Malone," and "The Wearing of the Green."
Nancy Caldwell, director of the choir and Lake Land music instructor, said "The choir continues to grow, mainly through word of mouth.  Students and community members return each semester and invite their friends to join.  I appreciate very much their enthusiasm and their love for singing."
Caldwell went on to say that the community choir has brought many residents to the Lake Land campus for the first time.  "The college is happy to sponsor this activity as a form of community outreach, sharing its facilities and also creating an opportunity for personal growth."
The season will conclude with a concert on Sunday, March 20, at 3 p.m. in the Theater in the Luther Student Center.
Contact Caldwell at (217) 821-6469 with any questions.