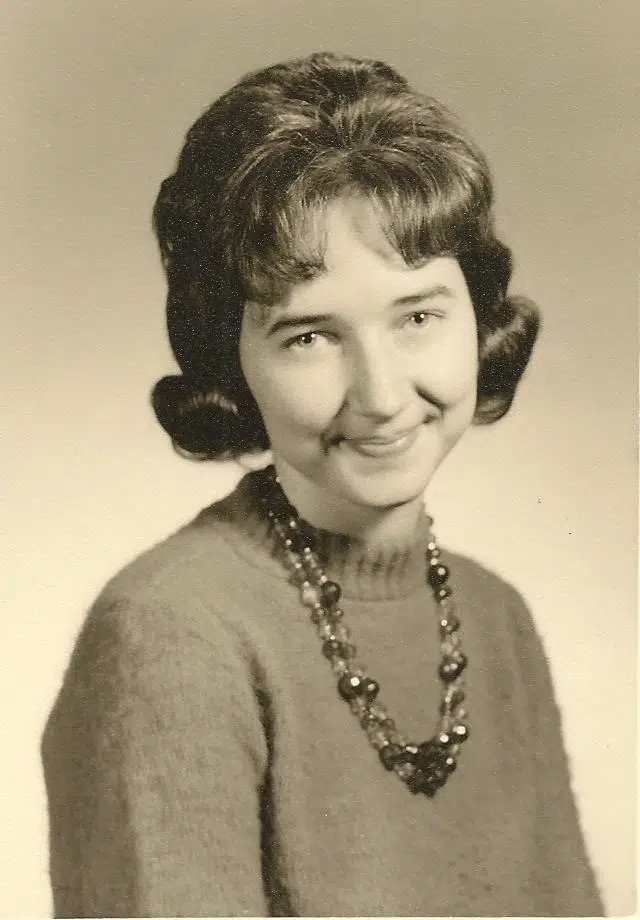 Shirley Ann (Henderson) Finn, 68, of Hidalgo, IL passed away at 2:00 am on January 14th 2016 at Barnes-Jewish Hospital in St. Louis.
Celebration of life funeral services will be at 10:00 am on Monday, January 18, 2016 at the Barkley Funeral Chapel in Greenup. Visitation will be from 5:00 pm to 7:00 pm on Sunday evening. Burial will be in the Harmony Cemetery, rural Greenup.
Shirley was born on August 11, 1947, the daughter of John Ezra and Betty Lou  Rodebaugh) Henderson. She married Randall Finn on December 18, 1965. Surviving is her loving husband; daughter Kelly Jo, husband William David  Clark Jr. of Casey; mother Betty Lou Henderson of Greenup; grandsons Bradley James Bragg, Chad (Skyler) Bragg, William David (Roxie) Clark III, all of Casey; great grandchildren Bo Michael and Roarke Murphy Bragg and Elizabeth Mayman and William David Clark IV. She was preceded in death by her father.
Shirley worked at the Jasper County Tax Accessor Office and was a homemaker. She enjoyed working alongside her husband in their harness horse business. She was a devoted mother, wife, grandma and great grandma. Memorials may be made to the Casey Health Care Center. Online condolences may be expressed at www.barkleyfuneralchapels.com.