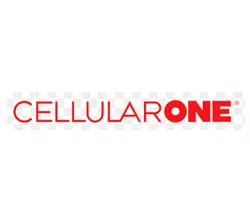 Area charities received over $10,000 in donations through a Cellular One employee program in 2015.
Continuing a tradition started in 2009, Cellular One employees selected various charities in the company's 11-county east central Illinois service area as recipients of proceeds from their monthly Jeans Days collections.  Each employee has the option to donate $10 a month to wear jeans to work.
Receiving Cellular One employee donations during 2015 were Big Brothers Big Sisters, Toys for Tots, Christmas for Kids, United Way, All in the Jeans Day, Lawrence County Cancer Center, local St. Jude radiothon, food pantries, and fundraising drives for local individuals facing financial hardships due to major medical or other expenses.
The employee donations are in addition to the numerous sponsorships and donations made by the company throughout the year.
"Cellular One appreciates the support of this program by our employees who want to give back to the communities in which we live and work," said Cassy Carter, CEO of Cellular One.  "In addition to our company contributions, this gives us all a way to personally give."
The company has 13 stores serving Clark, Clay, Coles, Crawford, Cumberland, Douglas, Edgar, Jasper, Lawrence, Richland and Vermilion counties.