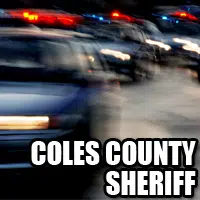 This statement is from the Coles County Sheriff's Office Facebook page.
The Coles County Sheriff's Office would like to encourage everyone to keep houses and vehicles locked at all times. Also, please keep valuables out of vehicles and out of plain sight.
There were numerous burglaries to motor vehicle reports last night into today. The burglaries were in the rural part of Mattoon and the rural part of Coles County. The burglaries were all off of Old State Road, south of the Mattoon Country Club, and south of the Coles County Airport. If anyone has information/ possible video surveillance concerning vehicle burglaries, please contact the Mattoon Police Department or the Coles County Sheriff's Office.