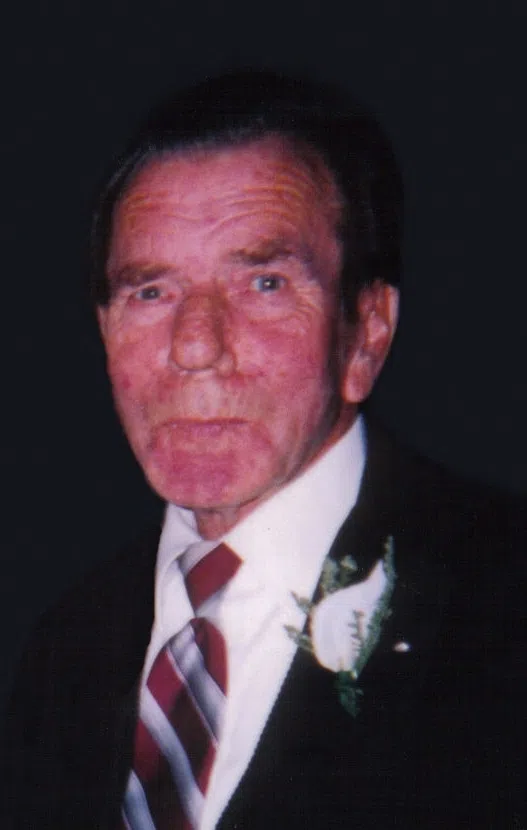 Kurt Paul Sandrisser 86, of rural Neoga, IL formerly of Ashmore, IL, passed away at 10:25 P.M., Friday, January  15, 2016, in the Mattoon Rehabilitation and Health Care Center of Mattoon, IL.
Kurt was born October  21, 1929, in Massenbach, (District of Heilbronn) Germany. The son of Ludwig and Marie Sandrisser. Kurt graduated high school in Germany and moved to the United States in 1954, he gained his United States Citizenship in 1967, which he was very proud of being a Citizen.  He was a member of the Friendship Baptist Church of Charleston, IL.
Kurt lived most of his life in Ashmore, IL on a small farm and he married Carrie Titus, May  27, 1961 in Charleston, IL. Kurt lived a full life, he was a retired Carpenter, Bus Driver, a former owner/operator of the Sandrisser Paper Stock Company of Charleston, IL and he was part owner of the Coles County Raceway.  He enjoyed mowing and puttering around the yard, playing his accordion and he also loved to dance the  Polka. Kurt enjoyed sports such as watching boxing, football and basket- ball on the television. But his favorite team was " The Fighting Ilini ". He was residing in Neoga, with is niece Cathy White before his death.
Kurt leaves his niece, Cathy White of rural Neoga, IL; two sons, Wolfgang Sandrisser and wife Angelika and Jurgen Sandrisser and wife Tamara, all of Germany; one daughter, Hannelore Apfelbach and husband Reinhold of Germany; several grandchildren; several nieces and nephews. Also surviving is one step-son, Edward Siddens.  Mr. Sandrisser was preceded in death by his parents; wife, Carrie Sandrisser and fiancé Virginia Chappel. Instead of Memorials, the family would appreciate flowers and Kurt's family will place them on the graves of his family and friends.
Funeral Services will be held at 11:00 A.M., Wednesday, January  27, 2016, in the Swengel-O'Dell Funeral Home of Neoga, with the Rev. Richard Coen of Neoga, officiating.  Visitation for family and friends will be held from 9:00 A.M., Wednesday, January  27, 2016, until service time at the Funeral Home. Burial will be in the Roselawn Cemetery of Charleston, IL.  The Swengel-O'Dell Funeral Home of Neoga, is in charge of arrangements.
on line condolences may be expressed at swengel-odell.com