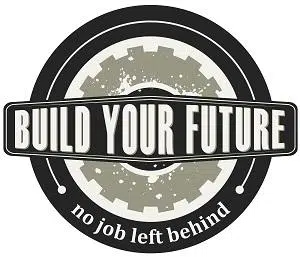 No Job Left Behind worked with the Lake Land College GIS Department using ESRI software to pull business listings to survey within four targeted business sectors located within Coles, Douglas, Moultrie and Shelby Counties. The four sectors surveyed included manufacturing and logistics, a focus of the No Job Left Behind initiative, with healthcare and technology and services included to parallel an annual survey conducted in Danville, IL.
No Job Left Behind is a regional initiative facilitating conversations between businesses, educators, workforce development, and the community to address the growing skills gap and worker shortage in the region. An ongoing concern is there are not enough employees to fill open positions in manufacturing, which is limiting ability to expand locally.
This is the second year the Skills Gap Survey was conducted and 147 businesses were asked to participate. The 30 businesses who responded currently employ 708 professionals and 2979 hourly employees. In 2016 these employers expect to fill 792 jobs, of which 34% are new positions and 66% are replacements.
Skills needed to fill the positions varied from a GED to a bachelor's degree. Some require a CDL or community college certificate and one even asked that applicants simply have "a desire to work in a manufacturing environment." To address the shortage of workers, many businesses have invited high school students on plant tours to learn about the many diverse careers available in manufacturing.
The information gathered from this survey will be shared with education partners in the region to enhance and/or establish curriculum and training initiatives for elementary through adult learners to better prepare the present and future workforce.
The data is crucial as it outlines the education levels and skills needed in these four business sectors, all of which will be hiring in 2016. It's important that the counties of Coles, Douglas, Moultrie and Shelby work together to help provide the skills needed for both our businesses and our youth to succeed. If local students are unaware that good, sustainable careers exist right here at home, it will be all too easy for them to relocate elsewhere.