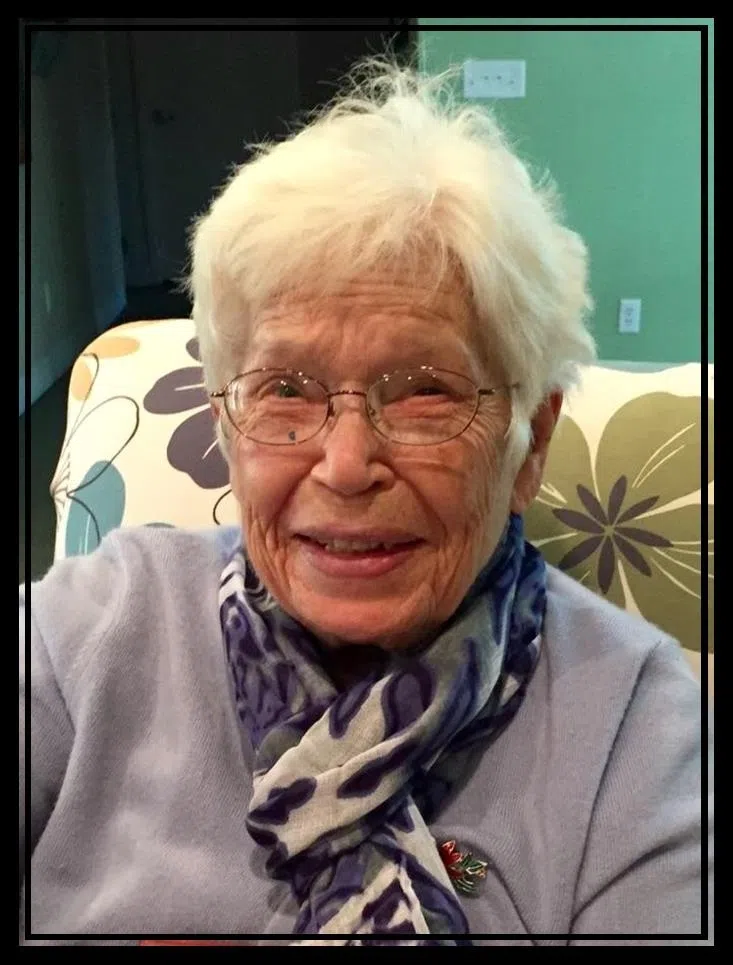 Norma Wilfong Houser Kell age 94 of Willow Hill, Illinois passed away at 10:12 p.m., Sunday, January 24, 2016 at Aspen Creek in Robinson, Illinois.
Celebration of Life services will be held at 12 noon, Friday, January 29, 2016 at the Crain Funeral Home, Newton.  Visitation will be held from 10:00 a.m. until service time Friday at the funeral home.  Burial will be in the Hays Cemetery, Hidalgo, Illinois.
Norma was born on February 26, 1921 in Vermillion County, Indiana the daughter of Chauncey "Leroy" and Joy Elsie (Ditto) Wilfong.  Norma married Milburn Houser in 1937 and he preceded her in death on December 26, 1967.  She later married Bobby Kell in 1969.  He passed away April 8, 2014.  Norma spent her long and virtuous life always providing loving care for her family.  She touched the lives of all who knew her with her unwavering faith, her unconditional love, and her gift of music and her undeniable sense of humor.
Her memberships include the Hunt City Christian Church where she was active in the church choir and the Ladies Prayer Group.  As a member of the Women's Writing Group, Norma enjoyed writing as well as gardening, sewing, crocheting, and painting.  She volunteered at the United Methodist Village and supported the Oblong Christian Children's Home and Pine Haven Ranch, Montana.
Norma will be loved and remembered by her children James M. Houser, wife Claudette of Rose Hill, Richard Houser, wife Mollie of Palestine, Jerry Houser, wife Diane of Robinson, Nancy Ping, husband James of Oblong, Deena Jones, husband Robert of Robinson, Cindy Stanley, husband William of Effingham, and Camy Ditter, husband Jeff of Santa Cruz, CA; thirty-seven grandchildren and many great-grandchildren and great-great grandchildren; and sisters Pat Lamar, husband Dick and Sandra Drollinger both of Danville, IL.
Her parents, husbands Milburn and Bobby, and sons Bill, Daniel, Ronald, and Tommy Houser, four brothers and two sisters preceded her in death.
Memorial gifts in honor of Norma may be made to the Oblong Christian Children's Home, 4094 E. 1050th Ave. Oblong, Illinois  62449.
Online condolences may be offered at www.crainfuneral.com.