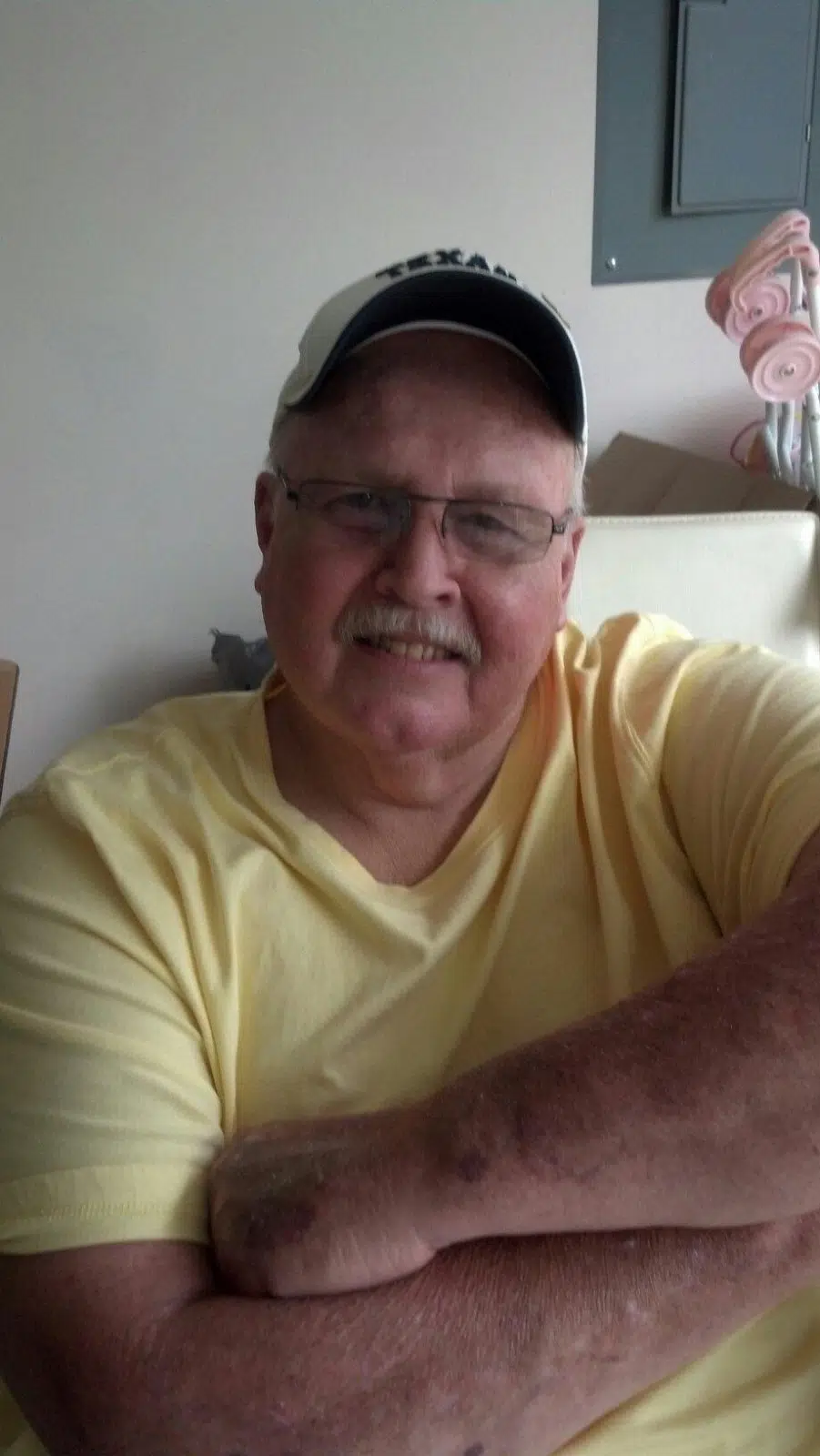 Stephen (Steve) Roy Buchanan, 67, of Greenup, Illinois passed away peacefully at 2:45 am on Saturday, January 23, at Carle Foundation Hospital. Funeral services will be held at 11:30 am on Thursday, January 28, at the Barkley Funeral Chapel in Greenup, IL with Father Jeff Grant presiding. Grave side services will follow in the Greenup Cemetery. Visitation will be held Wednesday evening at the Barkley Funeral Chapel from 6:00-8:00 pm.
Steve was born August 9, 1948 in Mattoon, the son of Roy and Nancy (Huckleberry) Buchanan. He married Andrea Spinner May 12, 2002 at New Providence Presbyterian Church in Elbridge, IL, with Monte and Susan Reichenberg officiating. In June 2003, they were married at Christ the King Catholic Church in Greenup with Father Jeff Grant officiating. Survivors include his parents and his loving wife; daughter Melissa Jones-Bromenshenkel and her husband Tim of Tuscola, IL; daughter Wendy Akbar and husband Kamau of Merrillville, IN and step sons Scott Spinner of McCordsville, IN and Craig Spinner and his wife Amanda of Greenwood, IN; grandchildren Sophia and Elle Jones of Tuscola, twins Nadiya and KJ Akbar of Merrillville, IN and a step grandson Griffin Poore of Greenwood, IN. He also leaves a brother and sister-in-law Kerry and Ruth Buchanan of Toledo, IL and a brother-in-law and sister-in-law Mark and Janie Strausbaugh of Decatur, IL, a nephew Josh Buchanan of Toledo, IL, nieces Janel Buchanan of Campbell, CA and Kendra and her husband Cameron of Alexandria, VA, Aunt Betty and Uncle Lowell Davis, Aunt Phyllis and Uncle Bill Fuqua all of Mattoon, cousins and step nieces and nephews.
Steve was a 1966 graduate of Cumberland High School where he was a member of the Pirates first football team. He was a graduate of Wabash Valley College in Mt. Carmel, IL with an Associate of Arts degree. He became a proud member of IBEW Local 146 out of Decatur and was an electrician for thirty plus years until he was disabled in 2005. He was a former member of the Greenup Jaycees and he coached his girls in Little League Softball. He followed the Chicago Bears, Indiana Hoosier's basketball team, and NASCAR. Steve and Andrea enjoyed traveling, especially their trips to the Smokey Mountains, National Parks, the Northeastern US, and annual two-week winter visits to Florida to see friends. Steve's passion was his yard. He could usually be found outside taking care of the lawn. More than anything he enjoyed spending time with his family, especially his children and grandchildren.
Having been a survivor of cancer, Steve had such compassion for children suffering from the disease and was a loyal supporter of St. Jude's Hospital for Children. He also supported the Cumberland Schools where he and his children attended, played sports and his daughter Missy taught. Therefore, memorials in Steve's honor may be made to St. Jude's or the Cumberland Middle School Donation Account c/o Stacey Keyser, middle school principal. Online condolences may be expressed at www.barkleyfuneralchapels.com.