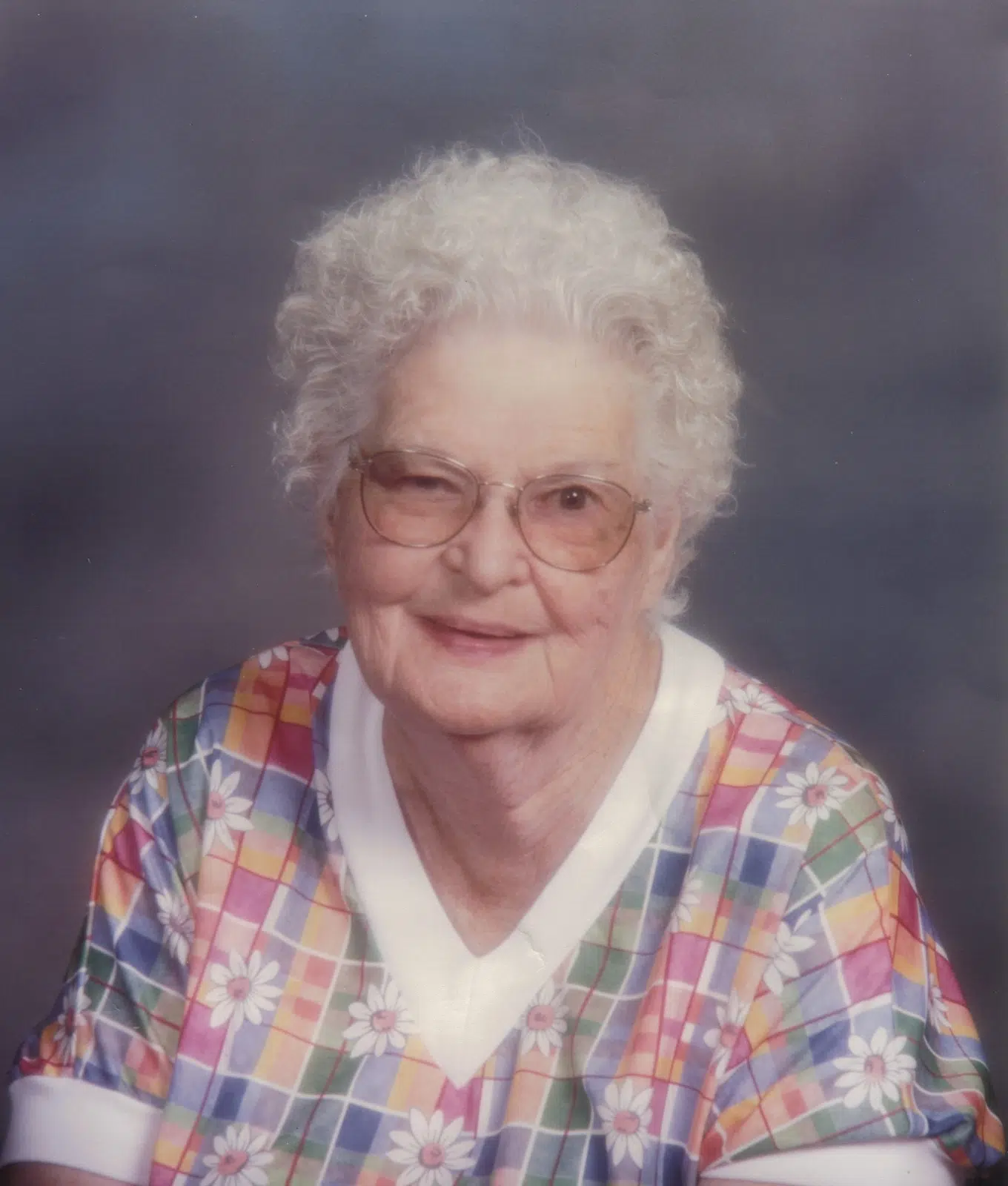 Maxine E. Mayhall, 95, of Mattoon, Illinois, formerly of Neoga, Illinois, passed away at
12;05 A. M., Wednesday, January  27, 2016, in the Odd Fellow Rebekah Home of Mattoon. Maxine was born February 9, 1920, in Cumberland County, Illinois the daughter of William and Myrtle (Borror) Mayhall. She was a member of the First Christian Church of Neoga and a retired seamstress she retired from the Kern Manufacturing Company of Neoga. Maxine leaves one son, Jerry D. Mayhall and wife Sharon of Lerna, IL; one daughter, Patricia A. Hart and husband of Jerry of Mattoon, IL; one brother, Francis Mayhall and wife Betty of Carbondale, IL; five grandchildren, fourteen great grandchildren and one great great grandson.
Maxine was preceded in death by her parents; one son, Russell E. Mayhall; four brothers, James, Charles, Robert and Carroll Mayhall; four sisters, Dorothy Oakley, Margaret Casstevens, Jesse Mayhall and Fern Holsapple. Memorials may be made to donor's choice.
Graveside services will be held at 11:00 A. M., Saturday, January  30, 2016, in the Beals  Cemetery of Trilla, IL with the Rev. Richard Coen, officiating. The Swengel-O'Dell Funeral Home of Neoga is in charge of arrangements.
on line condolences may be expressed at swengel-odell.com