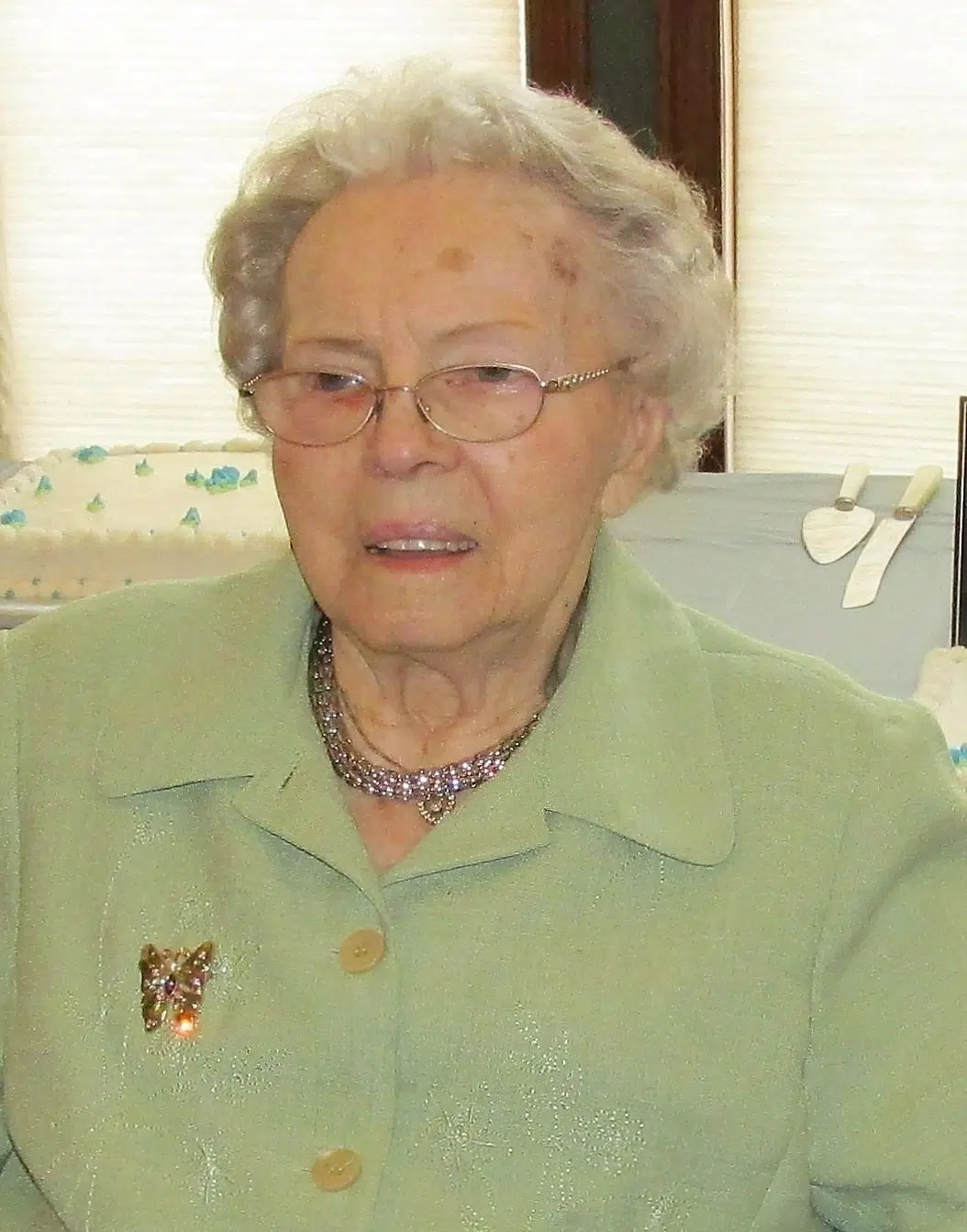 Ruby Pauline Hester, age 101, (March 9, 1914-January 27, 2016,) of Newton, Illinois passed away at 5:27 PM – Wednesday, January 27, 2016, at Heartland Christian Village in Neoga, Illinois.
The dash is small, but what it represents is 101 years and 10 months of a life lived to its fullest.  Ruby lived her life to the fullest each and every day, and that dash was filled with wonderful stories and treasures.  She was a Christian and loved her Lord and accepted Christ as her personal Savior and was immersed into Him on August 16, 1932.  She was a past member of Central Christian Church of Newton, Scott Avenue Christian Church in Newton.  Ruby was a loving wife, mother, grandmother, friend, and business woman. She helped each and every family member over and over, and could always be counted on no matter what.
Ruby Pauline (Williams) Hester was born in Jasper County, Illinois, on March 9, 1914, the daughter of Edgar Levi and Ina (Forman) Williams.  She graduated from Newton High School with the Class of 1932.  She married Eugene Dale Hester on March 27, 1931.  They were the proud parents of Gerald Gene and wife Beverly Hester of Brandon, Mississippi; Almeda Hester Brooks Hills deceased; and Deania and husband Tony Trimble of Newton, Illinois.  Her husband, Gene, passed away on August 17, 1979.
Ruby and Gene owned and operated the Ruge' Fashion Shoppe in Newton, and for several years in Greenup, also.  Ruby loved serving the women of the area and assisting them in finding the latest fashion.  Ruby and Gene opened their store in 1953 and retired from business in January of 1977.
In August of 2004, Ruby moved to Brookstone Assisted Living in Effingham, and then in July of 2015, she moved to Heartland Christian Village.  However, her heart never left Jasper County.
Ruby is survived by son Gerald Gene and wife Beverly Hester and daughter Deania Trimble and husband Tony.  She is also survived by 9 grandchildren, 8 great grandchildren, and 10 great, great grandchildren.
Ruby was preceded in death by her parents, Edgar Levi Williams and Ina Forman Williams Brown, her husband Gene, and daughter Almeda.  Ruby will be greatly missed by so many.  What a legacy she had.
Funeral services celebrating Ruby's life will be held at 3:00 PM – Saturday, January 30, 2016 at the Meyer Funeral Home in Newton, Illinois with Caleb Trimble officiating.  Burial will be in the Riverside Cemetery in Newton, Illinois.  Visitation will be held 2 hour before the service.  In loving memory of Ruby, memorials may be made to the Lincolnland Hospice.  The obituary can be viewed and condolences left at www.meyerfh.com.