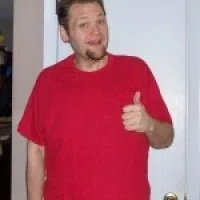 Hello again, all you lovely blog-readers out there! Thanks for coming back around and checking in on my progress, and there has been a lot of progress for me lately. This week marks my one-year anniversary of being on the HMR diet with Sarah Bush Lincoln. And it is with this one-year milestone that I have now decided that it is time to move off of Phase One of the program and move into Phase Two.
Phase One has been all about weight-loss and learning better strategies for healthy eating and exercise. I feel I have those things pretty well mastered at this point, after a year of rigidly sticking to the diet and working out at the gym several times a week, and those two things have contributed to the pounds just flying off all year long. But recently, when I visited my doctor for a check up, he said to me that I was nearing the point where I needed to think about transitioning off of the diet and that I really didn't need to lose anymore weight. And that, my friends, was the first time in my life anyone had ever said those words to me! So here, at the end of a year's time on the program, I have officially lost 265 pounds since the start. More than half my starting weight, more than many individuals weigh…heck, I've shed enough pounds to be able to create two whole people out of what I've lost, lol.
So now it is time for Phase Two of the HMR program, which focuses on maintenance. Now I will work on slowly blending non-diet foods into my routine and learning strategies for keeping the weight I am at now. Because anyone who has ever lost a significant amount of weight before can probably attest, the maintaining of a lower weight might just be even harder than achieving it. I hope I can be as successful with this phase of the program as I have been with the last one.
I also had my final meeting with my regular Phase One HMR group last night, and it was a bittersweet moment. I'm happy that I have been able to lose so much and that I'm now physically ready to just work on maintaining my current weight, but I am really going to miss seeing them all each week and discussing how we are progressing along the path of weight-loss. The support and friendship that they have all offered me throughout the last year of my life has been invaluable in keeping me in the right mindset that has allowed me to lose as much as I have. I can honestly say that I don't think I would have made it as far into the program as I have if not for all of the other members and the wonderful staff at Sarah Bush Lincoln. Not to mention the continued support and love from all my friends and family who never miss an opportunity to tell me how proud they are of the work I have been doing. And believe me, that has been invaluable, as well.
So, here I am, folks. Skinny Tim! A person that, one year ago, I never thought I would be seeing when I look in the mirror. And I'm still not quite use to seeing a thin me when I do look at myself. But it's definitely an amazing feeling. And it's one I hope that everyone who is on their own weight-loss journey gets to experience at some point.
Alright then, everyone. That's it for this week. I'll let you know next week how the transition into Phase Two is going. Til' then, rock on!!
-Tim