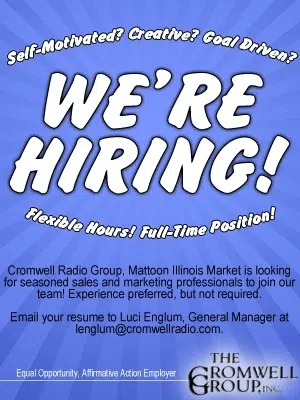 Whether you've just graduated, are looking for a Career Change, or have experience in Sales and Customer Service The Cromwell Radio Group could be your new calling! We are currently hiring Account Executives!
As an Account Executive you would be a proud member of our sales team, and spend your days calling, meeting, and working with potential clients to help them expand their business.
If you have an outgoing personality, love meeting and working with new people, are creative, have a passion for sales, marketing, and advertising, and love to help others succeed this could be the right job for you!
Check out the full description here…http://www.myradiolink.com/2015/05/29/account-exec/