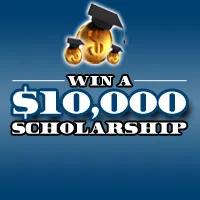 If you know a college student in his or her second or third year and who will graduate with a degree leading to a career in radio broadcasting or songwriting here's news of a scholarship award from the Cromwell Group Inc. and affiliates.
As a member of the International Broadcasters Idea Bank we want to give one college student ten thousand dollars. The deadline for receipt of applications is March 7th. The scholarship will go to one student who is now attending a U.S. college or university and must seek a degree in radio broadcast related programs such as mass media, communications, journalism, advertising, or music composition.
This is only for students currently attending college and in at least their second year. This award is made possible by SESAC representing songwriters, the Cromwell Group, and the Idea Bank.
Email here for an application for this ten thousand dollar scholarship: scholarship@cromwellradio.com.