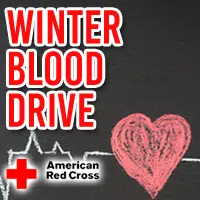 Well done, Cumberland County!
Day one of our winter blood drive with the American Red Cross was a big success!  You beat the goal of 35 by SEVEN.
If you didn't have a chance to donate yesterday, you can do so at the Mattoon American Legion tomorrow from 1-6.
All presenting donors are eligible to win an overnight stay at the Holiday Inn Express and Suites in Mattoon, and a Happy Meal a month for a year from McDonald's of Effingham and Coles counties.  Make an appointment and get more info at myradiolink.com.