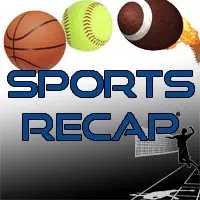 Regular season girls basketball Monday night, Mattoon defeated Olney 52-37. The Lady Wave stretched out the lead throughout the game as they won every quarter. Mattoon now has a record of 20-and-7 this season.
Charleston finished up its regular season with a 73-45 victory over Eisenhower. The Lady Trojans placed four players in double figures. Charleston will enter next week's class 3A regional with a record of 22-and-3.
Girls basketball Regional tournament results (Classes 1A and 2A): Dieterich over Martinsville 59-39, Oblong beat Palestine 65-25, North Clay beat South Central 43-36, Windsor/Stew-Stras topped Pawnee 58-26, Nokomis took out CHBC 61-27, Casey-Westfield beat Shelbyville 62-38, Pana eliminated Cumberland 56-27, Cerro Gordo/Bement beat Sullivan 43-40, Meridian over Villa Grove 68-44.
Top 25 men's college basketball: Buddy Hield's three-pointer with 1.3 seconds left gave third-ranked Oklahoma a thrilling 63-60 win over number-25 Texas.  Hield netted 27 points to help the Sooners improve to 20-and-3.  Texas dipped to 16-and-8.
The Hornets led by 18 at the end of the first quarter and cruised to a 108-91 win over the Bulls.  Pau Gasol finished with 22 points, 10 rebounds and seven assists forChicago, which has dropped three in-a-row and 12 of its last 17.  The Bulls host the Hawks tomorrow.
Paul George scored 21 points and pulled down nine rebounds to help the Pacers get past the Lakers 89-87 at Bankers Life Fieldhouse. Monta Ellis hit two late free throws to seal the win while Myles Turner added 14 points and 13 boards for Indiana, which has won three of its last four games.
The Blues won't have the services of defenseman Alex Pietrangelo for a while.  He's been placed on injured reserve after hurting his right knee in Saturday's game against Minnesota.  Pietrangelo will be re-evaluated in three weeks.  He has three goals and 20 assists this season.
Eagles wide receiver Riley Cooper is hitting the open market.  The Eagles have released the 28-year-old after six seasons.  Cooper had 21 catches for 327 yards and two touchdowns in 2015.
Derek Fisher is out as head coach of the Knicks.  New York went 23-and-31 in Fisher's second season with the team.  The Knicks have lost five straight and nine of their last 10.  Kurt Rambis will coach the rest of the year.
George Karl is reportedly on his way out of Sacramento.  ESPN reports the Kings plan on firing Karl in the coming days.  The 21-and-31 Kings have lost eight of their last nine games.
An affidavit is outlining Browns quarterback Johnny Manziel beating, restraining and threatening to kill his ex-girlfriend.  Colleen Crowley says the former Heisman Trophy winner kept her from leaving his hotel room and slapped her so hard she lost hearing in one ear.