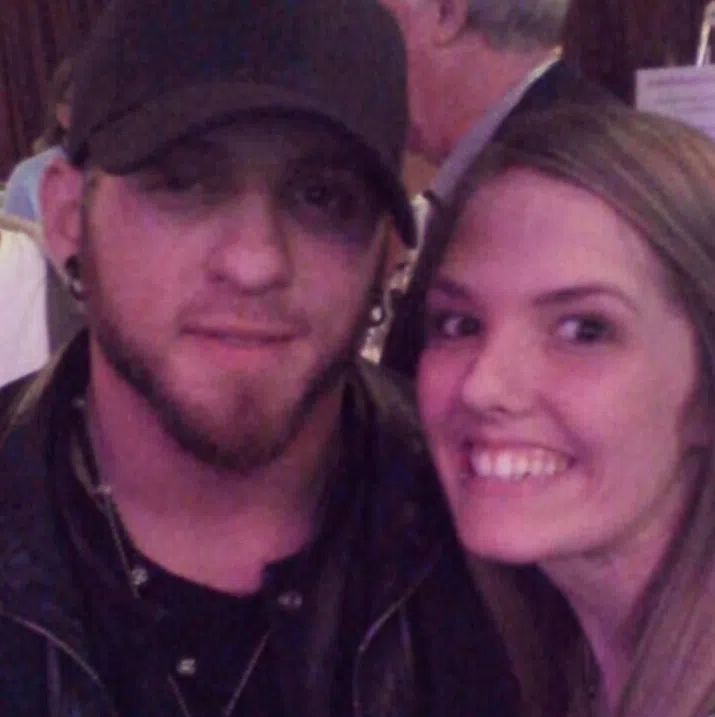 My Trip to St. Jude
I have been fortunate to not have cancer touch my life too closely. Before I came on this trip, I really didn't know what to expect. Of course I was excited meet all the country music stars and I was excited to stay in a nice hotel and get to meet people from all over the country who were in the broadcasting field like me, but when it came to the hospital tour I was nervous. I had never been to St. Jude Children's Research Hospital, I had never known a child to be given that horrible diagnoses.
Expecting to leave the tour heartbroken and depressed, instead I left filled with more hope than I have ever felt. I was hooked on the experience from the second I walked through the door and our tour guide said, "Breathe as much as you can while you are in here, because you will never breathe cleaner air."
Being a part of country radio make me extremely proud. I didn't realize the impact it has until I came to Country Cares. I love that I work for somewhere that supports St. Jude with such intensity. Out of the hundreds of people I talked to at the conference, I did not come across one person who did not seem absolutely pumped to be there. At times, it does feel like you are on an emotional roller coaster but it is one that everyone is terribly excited to ride. It is refreshing to see everyone working together and sharing ideas to raise even more money than the year before.
There were a lot of things that stuck with me from the St. Jude Children's Research Hospital tour. One of the things that will stick with me forever is when we were passing through the hospital "cafeteria" and they told us that when Danny Thomas founded the hospital he wanted it to be a place where the doctors, scientists, patients, families, and everyone in between all ate at the same place. They all would go to the same area and eat together. It might not seem like a big deal but it is. It shows that he wanted everyone to be seen on the same level.
Having the doctors and the scientists all in the same hospital is one of the biggest advantages that St. Jude has going for it. Doctors can be in constant communication with scientists on how a certain treatment may be working. Scientists come from all over the world to work here because they know it is where they are going to be able to get the very newest findings and have the most advanced work environment. The research that gets done in that building in one day is astonishing. The lights never go out in the research tower. They are on 24/7, 365 days a year. There were multiple parents that said how much comfort that brought them, that they never stopped working for a cure. It brings me hope knowing that while I am at work or driving or just sitting at home watching TV, that there are always people in Memphis at St. Jude working tirelessly on finding a cure.
Happiness is the last thing you expect to feel while you are inside the hospital, but it comes more often than you think it would. Of course, there is going to be times where you break down in tears, and times where you want to scream at the top of your lungs, "BUT THAT ISN"T FAIR!" or just simply say, "I hate cancer.". That is normal. There is also going to be times where you can't stop smiling. Like when you see the super computer that holds the DNA of every patient to ever come through St. Jude and you know THAT is why we are going to beat it. We are learning at a faster rate than we ever thought possible. Happiness is everywhere, you just have to allow yourself to look past the sickness and see what amazing things are being done to make sure that this sickness isn't taking over the patient's life. Then before you know it, you are filled up with hope again.
Inspiration is the main emotion I felt at St. Jude. Inspiration comes from the doctors who could be working anywhere in the world and are choosing to work there. It comes from the nurses who come to work every day with a smile to brighten up every patients day and the scientists who spend countless hours researching so that one day we CAN live in a world truly without cancer. I think the most inspiring of all of course is the patients and their families, like the ones who have been back in the hospital time after time for years upon years but still manage to stay positive.
I was lucky enough to get to know a patient, Natalie and her mom while I was there and those two were the description of positivity. Natalie had been to over 10 doctors before they knew how to diagnose her and she has been in and out of St. Jude for years. Yet she allows herself to be a normal teenage girl. She is always going to have obstacles to overcome, but she is here and she is happy. You can tell that she hasn't let it put her fire out. That is inspiration.
I left St. Jude Children's Research Hospital a changed person and also a very proud person. I was proud to work in a field that supported St. Jude so much. I was proud to just be at the place that had given so much to the medical field and the fight against cancer. I have been fortunate and never had a child in my life diagnosed with this disease. Still, It gives me hope that if it unthinkable did ever happen, St. Jude would be there. They are never taking a break. They won't stop until there is a cure. I learned so much more than I could have ever hoped for on this trip. St. Jude inspires me to live a life more focused toward helping other people than helping myself. I pray that feeling sticks with me for the rest of my life.