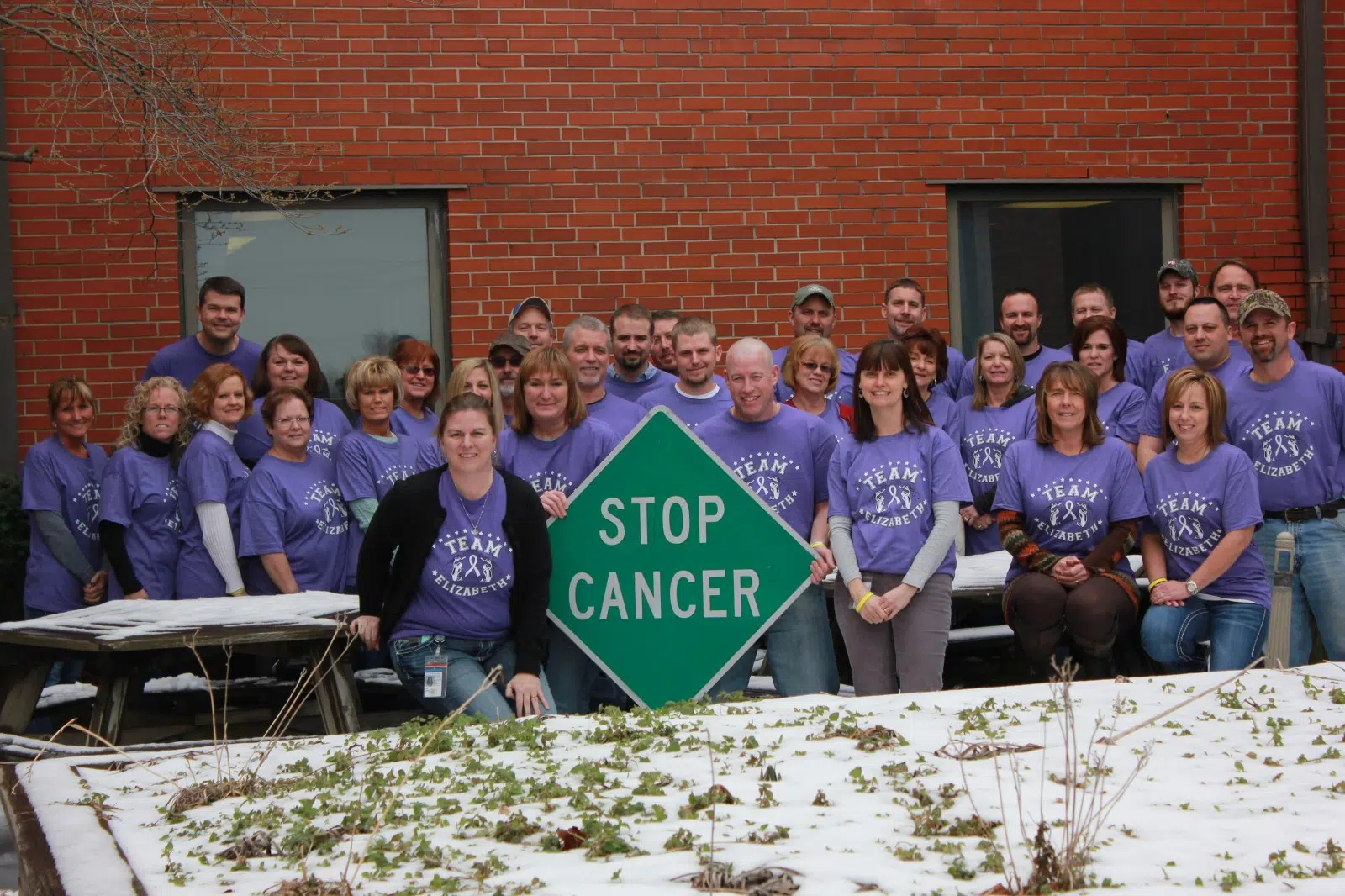 The Illinois Department of Transportation's District 7 employees purchased "Team Elizabeth"
T-shirts to show their support for Elizabeth Weidner, a 6th grade student at Teutopolis Grade School who was recently diagnosed with neuroblastoma.
She has completed one round of treatment and is gearing up for her second round soon.
Elizabeth's dad, Matt Weidner (front row on the right holding Stop Cancer sign), is a civil engineer for the District 7 Effingham Office.
An additional fundraiser is being planned by the District Seven Staff.