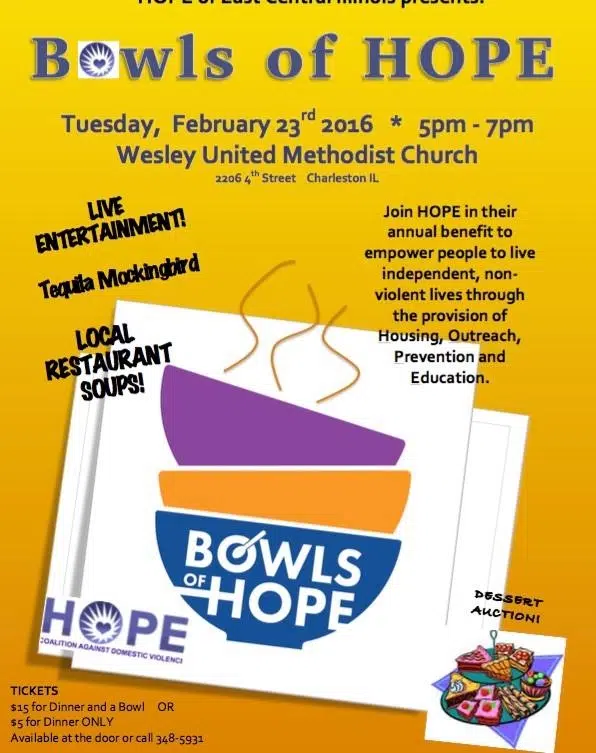 HOPE of East Central Illinois invites you to BOWLS OF HOPE at Wesley United Methodist Church in Charleston, this Tuesday February 23rd from 5-7 pm.
This event will feature delicious soups prepared by local restaurants; a dessert auction; and live entertainment.
Tickets are $15.00 for dinner and a bowl, or $5.00 for dinner only, and will be available at the door.
If you'd like to reserve in advance, call 217-348-5931.