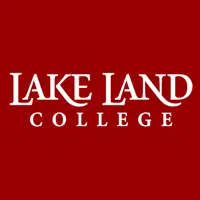 The Lake Land College Community Choir invites the community to attend its annual spring concert at 3 p.m. on Sunday, March 20 in the Lake Land College Theater.
The program will open with the beautiful score, "How Can I Keep from Singing" by Robert Lowry/Rollo Dilworth, arr., followed by the craft of Greg Gilpin, with "And the Night Shall Be Filled with Music" bringing Henry Wadsworth Longfellow's poetry to life.  The choir will also perform additional songs from Greg Gilpin's concert selections.
From the Emerald Isle comes traditional songs, including "The Rocky Road to Dublin" and "The Wearing of the Green."  Another set is featuring popular hit songs from With a Song in My Heart: The Music of Richard Rodgers.  "This Can't Be Love" "I Wish I Were in Love Again" and "Bewitched" will captivate your heart once again.
The program will conclude with groovy ballads from the seventies.  "I'd Like to Teach the World to Sing" and "Joy to the World (Jeremiah Was a Bullfrog)" are sure to delight the whole family.
A reception will follow in Laker Point.
Under the direction of Nancy Caldwell, music instructor, the Community Choir is a choir of mixed voices including students from the college as well as members of surrounding communities including Arthur, Arcola, Effingham, Charleston, Mattoon, Neoga, and Sigel.  Ann Roedl of Effingham accompanies the choir.  The Community Choir was formed in January of 1998 and performs two concerts annually.
The concert is free and open to the public.