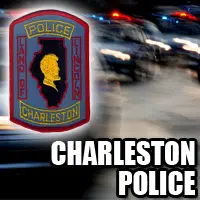 According to a press release from the Charleston Police Department, this unknown person is wanted for theft by quick change.
On June 12, 2016 at 5:15pm, this subject went to the Charleston Walmart and – using sleight-of-hand and making a simple exchange very complicated – manage to walkout of the store with $500 that he was not owed.
Anyone who has information regarding this incident is urged to contact the Charleston Police Department at 217.345.8403, message them on Facebook or information can also be left by calling Coles County Crime Stoppers at (866) 345.8488.