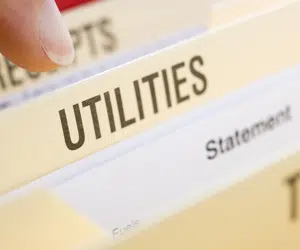 Ameren Illinois is offering help to those who have fallen behind on their utility bill.
Through the rest of March, eligible customers with past due balances can enter a repayment plan by making a 10 % down payment. Starting April 1, most customers with outstanding balances will be required to pay 25 percent of the amount owed before they can establish a monthly payment plant.
To establish a payment plan or discuss a utility bill, customers can call Ameren Illinois Customer Service at 1-800-755-5000, select billing and payment from the menu, and follow the voice prompts. Customers may also set up an agreement by visiting AmerenIllinois.com.
Residential customers with past due amounts who do not establish a payment plan or break an existing payment agreement will be subject to service disconnection beginning April 1.
Some customers may be eligible to receive payment assistance through programs such as Warm Neighbors Cool Friends, a program of the Energy Assistance Foundation, which is funded primarily through the contributions of Ameren employees and customers. The program is designed to help those who generally do not qualify for federal or state heating assistance. Detailed information is available here: WarmNeighborsCoolFriends.org.