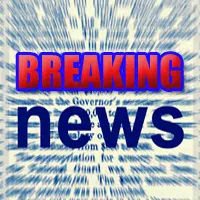 President Trump says U.S. airstrikes in Syria were a direct response to this weeks deadly chemical attacks. Speaking from Florida, Trump said there's no dispute that Syria used banned chemical weapons. The U.S. fired 59 Tomahawk cruise missiles at the airfield where the deadly chemical attack was launched from.
Republican Senators John McCain and Lindsey Graham are applauding President Trump for taking action against Syria.  In a joint statement, they said "unlike the previous administration, President Trump confronted a pivotal moment in Syria."  They called for a new strategy to end the civil war in Syria that has cost hundreds of thousands of lives.
Syria state media says the U.S. airstrike on an airfield led to losses.  Syrian media is slammed the U.S., calling the strike an act of aggression.  President Trump called on civilized nations to join the U.S. in seeking to end the slaughter and bloodshed in Syria.
Secretary of State Rex Tillerson is criticizing Russia as U.S. forces launched an airstrike against Syria over its chemical weapon attack.  Tillerson told reporters that Russia failed to carry out a 2013 agreement to get rid of Syria's chemical weapons.  He says Moscow was either complicit or incompetent in that failure.
###
Cydney Henderson
Copyright © 2017
TTWN Media Networks Inc.
04-06-2017 21:08:08