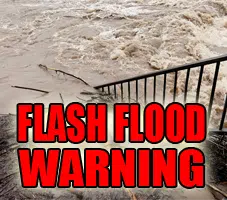 The National Weather Service in Lincoln has issued a Flood Warning for Coles, Christian, Crawford, Edgar, Moultrie, Jasper, Clark, Shelby, Cumberland, Clay, and Effingham
counties until 9:45 AM CDT Sunday.
Turn around, don`t drown when encountering flooded roads. Most flood deaths occur in vehicles.
Be especially cautious at night when it is harder to recognize the dangers of flooding.
A Flood Warning means that flooding is imminent or occurring. All interested parties should take necessary precautions immediately.