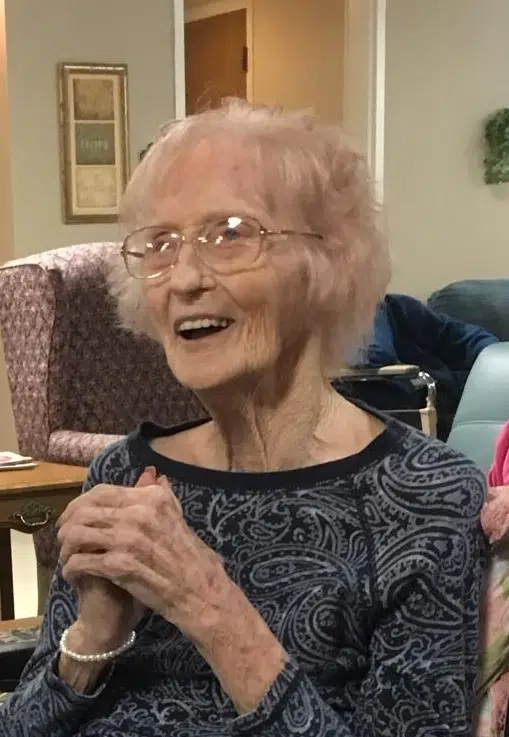 Rosebud V. McElravy, 93, of Jewett, Illinois passed away at 2:05 am on Wednesday, August 30, 2017 at the Cumberland Rehab and Health Care Center in Greenup.
Funeral services will be at 10:00 am on Saturday, September 2, 2017 at the Jewett Community Church. Visitation will be from 5:00 to 7:00 pm on Friday evening at the church. Burial will be in the Jewett Cemetery.
Rosebud was born on November 23, 1923, in Union Township to William and Florence (Roberts) Decker. She married Arthur "Gene" McElravy on March 21, 1942. He preceded her in death in 2013. Surviving are children Randy (Sandy) McElravy of Greenup, Jeff (Nancy) McElravy of Jewett, Vicki (Carl) Wellbaum of Jewett; brother Gene Decker of Casey; sisters Marian Decker of Greenup, Janet Cooper of Casey; eight grandchildren, 24 great grandchildren and three great-great grandchildren. She was preceded in death by her parents and four brothers.
Rosebud was a homemaker and a member of the Jewett Community Church. Memorials may be made to the Jewett Community Church or the Cumberland Rehab Auxiliary Fund. Online condolences can be expressed at www.barkleyfuneralchapels.com.