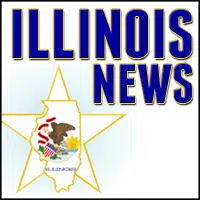 CHICAGO (Aug. 30, 2017) – Lise T. Spacapan has been appointed General Counsel to the Governor to serve as Governor Bruce Rauner's top legal adviser. She had been serving the state as General Counsel for the Department of Children and Family Services. Her time at DCFS included a stint as Interim Director last June.
"Lise brings a wealth of legal experience and knowledge to the Governor's Office," Governor Rauner said. "She will bring a fresh perspective to the Office, and she is dedicated to serving Illinois. I always have been committed to bringing top talent into the Office, and Lise fits the bill."
Spacapan joined DCFS in 2015. Before that, she was a partner at three national law firms, including Kirkland and Ellis (1984-1997), Jenner & Block (1997-2013) and Husch Blackwell (2013-2015). She handled complex commercial litigation and product liability cases for Fortune 100 clients throughout the country. At DCFS, Spacapan managed a law department of nearly 100 employees across the state, and she served as a member of the Executive Staff, advising an agency of more than 2,500 people. In that role, she had regular interaction with the Governor's Office.
Spacapan resides in Hinsdale with her husband. She earned her bachelor's degree from Vanderbilt University, and her juris doctor from DePaul College of Law. She also has earned a LLM in Health Law from the DePaul College of Law.